Adequate Airflow: How to Get More Air Moving in Your PC Case
George Ross, November 8, 2008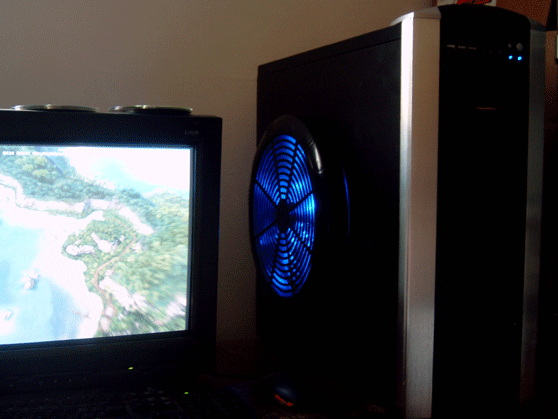 Introduction

You hear the words 'adequate airflow' a lot, but no one ever goes about suggesting ways for you to achieve this 'adequate airflow'. You only hear that it is a must have if you are into overclocking or running multi-GPU setups. So how does one increase the airflow inside of there case? This guide is on increasing the airflow in the already excellent air mover the CM Stacker 810 should give you an idea or two on ways to improve your case's airflow. So without further ado here we go.

Side Panel Fans

Cases have been coming with vented side panels for a long time. While a multitude of cases allow for a side panel fan to be installed a great many do not come with one preinstalled and are therefore are left to be used as just a vent. So a lot of times just simply installing an 80mm or 120mm fan in the already available mounting holes is a good way to get more air inside your case.

Did you know that you can buy 250mm and 360mm fans now? That's right adding a 250mm or 360mm fan on your side panel is a real good way to get more air inside the case. Installing these larger fans call for a little elbow grease more often than not as you have to cut a hole in the side panel in order to make full use of the larger fan. For this guide a chose a 360mm fan from Rexus, and it happened to fit just perfectly over the side vent the CM Stacker 810 already had. This also meant that I could use the filter that came with the case. I would suggest using some kind of filtration method as moving this much air is sure to move more dust into the case.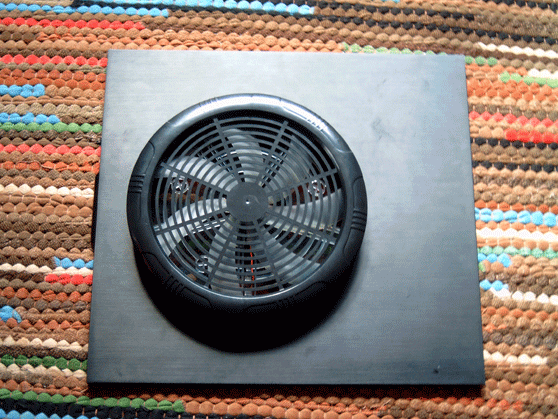 Vented PCI Brackets

With all the added air intake there also has to be a way to expel it. That is were the extra ventilation PCI brackets from NEXUS come into play. Adding vented PCI brackets allows for more air to move around those ever increasingly hot GPU's. What's more is not only are vented PCI brackets easy to install they are also inexpensive.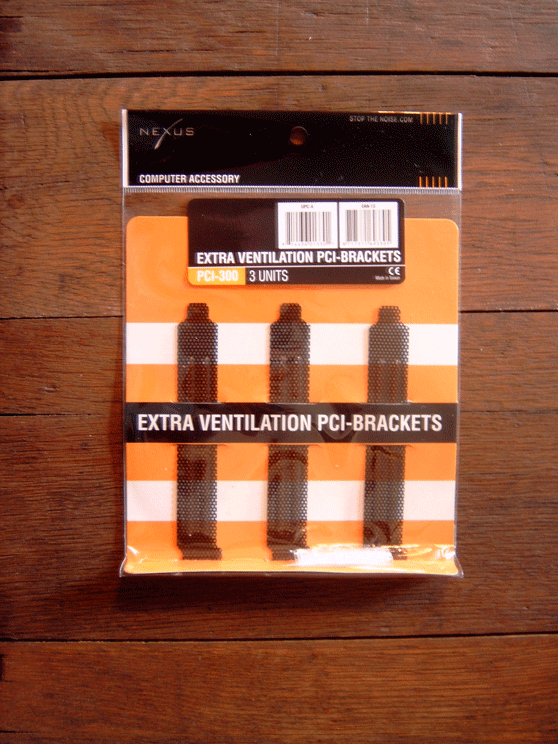 Test Hardware

The CPU was cooled with the CNPS9700 LED, and the GPU was cooled using the reference cooler for the HD 4870. Here is a table of the hardware that was used in testing.
Processor
AMD Athlon 64 X2 6400+
Motherboard
GIGABYTE MA790FX-DS5
Memory
GeIL Evo One 4GB DDR2 1066 (PC2 8500) @ 400 MHz (DDR 800) 5-4-4-15 Dual Channel Mode
Hard Drive
Seagate Barracuda 7200.11 ST3500320AS 500GB 7200 RPM 32MB cache SATA 3.0Gb/s
Video Cards
SAPPHIRE Radeon HD 4870 @ 750 MHz core 900 MHz (3600DDR) memory
Catalyst 8.10

Optical Disk Drive
Pioneer DVR-215DBK
Power Supply
Rosewill Xtreme RX750-S-B 750W
Operating System
Windows Vista Ultimate x64 SP1



Component Temperatures

Does the increased airflow make a real difference in the temperatures of the CPU and GPU? See for yourself.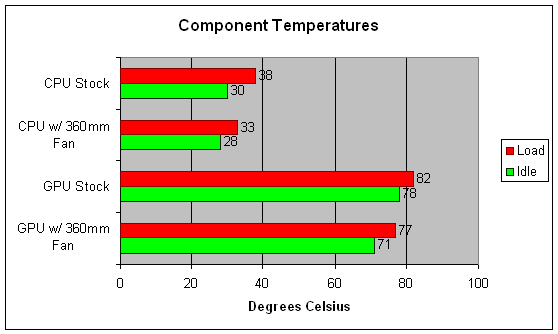 As you can see the added airflow makes all the difference. A 7 degrees Celsius drop in temperature at idle for the reference HD 4870 that was used was a bit of a welcome surprise. The increased airflow managed to keep the HD 4870 temperature at load conditions under the idle temperature of the same card without the fan and vented PCI brackets. Although the added airflow did not make a huge difference for the CPU it did knock off a few degrees which is always a good thing.

Conclusion

As you can plainly see having more air moving around the CPU and GPU makes for a cooler running PC, and there are at least two fairly simple ways to improve the airflow in your case should you need to. So if you are into overclocking or using multiple GPU's make sure you have 'adequate airflow'.