ATI Releases Catalyst 7.10: Does it Measure Up to the Hype?
George Ross, October 18, 2007





Introduction

Last week ATI released the Catalyst 7.10 driver promising significant performance gains. So I decided to put it through its paces, and see were these performance enhancements are. Here is what I came up with.

The Hardware

Here are the major components of my test system.
| | |
| --- | --- |
| Processor | AMD Athlon 64 X2 6400+ "Windsor" @ 3.4GHz |
| Motherboard | ABIT KN9 |
| Memory | 4GB GeIL DDR2 800 (PC6400) @ 4-4-4-12 Dual Channel Mode |
| Hard Drive | Western Digital WD 150ADFD-00NLR1 150GB 10,000RPM 16MB cache |
| Video Card | SAPPHIRE X1900GT PCI Express x16 |
Benchmarks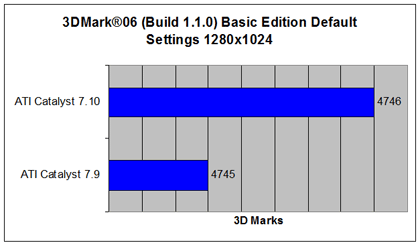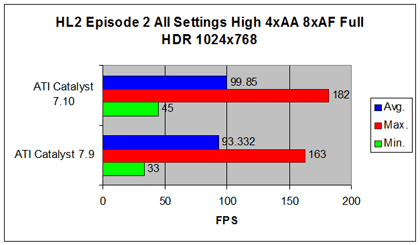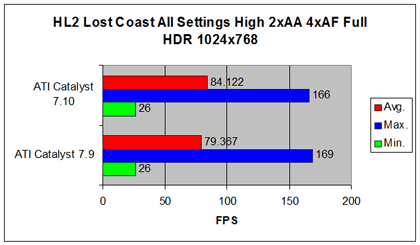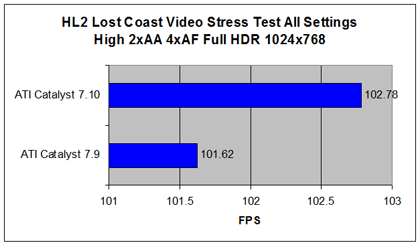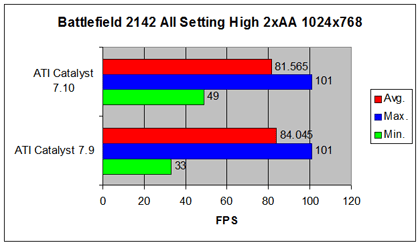 Conclusion

Ever notice how PR people are a lot more enthusiastic about there products than what they should be. The Catalyst 7.10 driver does offer more performance for the X1900GT, but it is not quite the boost I had hoped for. This has probably helped with the newer HD2000 series more so than the older X1000 series. This driver does give a performance boost and fixes bugs, but there is no genie in this bottle that I have seen.