GeForce GTX 275 Overclocking: Lots of Work Little Payoff
George Ross, June 5, 2009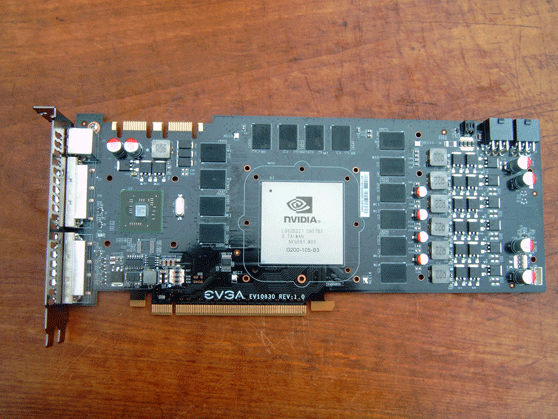 Introduction

Do you want to get the absolute best performance you can from your GTX 275? Is the lack of a readily available aftermarket cooling solutions for the GTX 200 series keeping your card from performing its best? Hopefully this little guide will help you achieve in squeezing out the every last drop of 3D graphics performance you can from your GTX 275.

At this point in time there is only one GTX 200 series aftermarket cooling solution that is readily available and that is the HR-03 GTX from Thermalright. While Arctic Cooling's Accelero XTREME GTX 280 looks like a promising cooling solution it is not for sale in the U.S.A. just yet. Since there just happened to be a HR-03 GT cooler that was laying around in the Hillbilly labs I decided to retrofit it to the GTX 275 as the only difference between it and the HR-03 GTX are the included accessories the main cooler is just the same.

Preparing the Card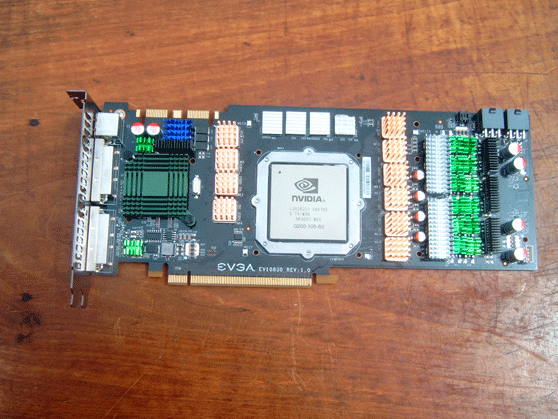 The GTX 275 has a lot of chips that need to be cooled besides the monstrous GT200 graphics processor. It would be nice if you only had to put on 14 ramsinsks, but no nearly every chip on the board needs some sort of heatsink. The sound processor was especially harder to cool as I had to modify an old southbridge heatsink to help keep it cool.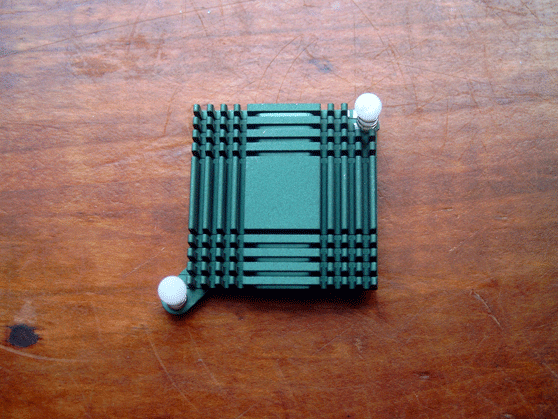 Preparing the Heatsink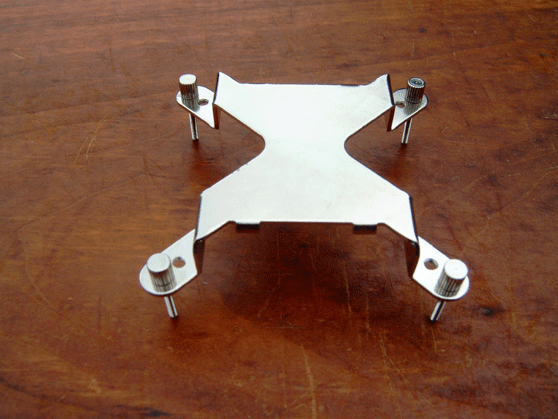 The mounting bracket for the HR-03 GT had to be modified as well to allow for it to fit the increased spacing between the mounting holes on the PCB of the GTX 275. I used a 7/64 inch drill bit after marking the holes and used the included mounting screws to tap the holes very carefully. Now that the mounting hole had to be spaced further apart the cross shaped backplate had to be cut up basically turning it into washers. Care should be taken when tightening the nuts as the only support for heatsink after the modifications that were made is the PCB itself.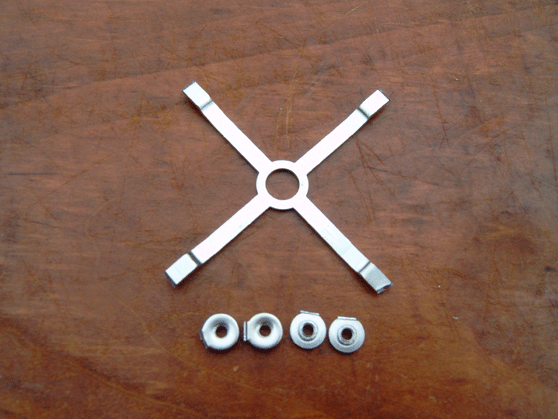 This next bit I stole from the HR-03 GTX product page. Using a 120mm fan to cool the HR-03 GT. The HR-03 GTX comes with 120mm fan clips, but the HR-03 GT only comes with 92mm fan clips. So I used tie wire to secure the fan to the heatsink.

Test Hardware

Used the old 3.6GHz quad core Kentsfield to see how much more performance could be squeezed from this graphics card using EVGA's Precision tool. Here are the particulars.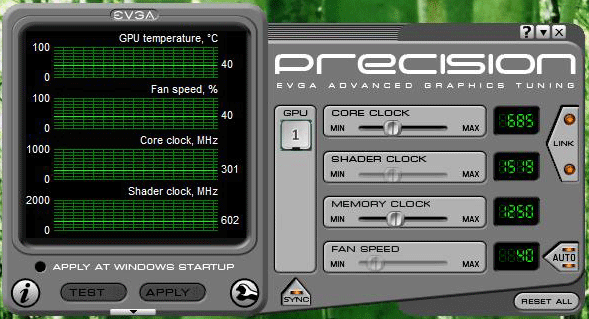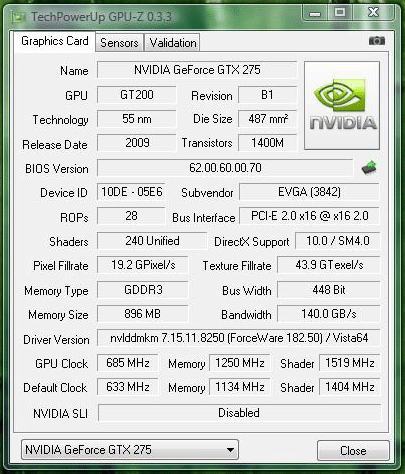 Processor
Intel Core 2 Quad Q6700 @ 3.6GHz
Motherboard
GIGABYTE GA-EP45C-DS3R
Memory
OCZ 4GB DDR3 1600 (PC2 12800) @ 720 MHz (DDR 1440) 7-7-7-28 Dual Channel Mode
Hard Drive
Seagate Barracuda ES.2 ST3250310NS 250GB 7200 RPM 32MB cache SATA 3.0Gb/s
Video Cards
EVGA GeForce GTX 275 @ 633MHz Core 1404MHz Shader 1134MHz (2268 DDR) Memory
182.50 Driver
EVGA GeForce GTX 275 @ 685MHz Core 1519MHz Shader 1250MHz (2500 DDR) Memory
182.50 Driver
MSI Radeon HD 4890 @ 880 MHz core 999 MHz memory (3996 Gb/s)
Catalyst 9.4
Optical Disk Drive
Pioneer DVR-112DBK
Power Supply
FSP Blue Storm II 500W
Operating System
Windows Vista Ultimate x64 SP1
Gaming Benchmarks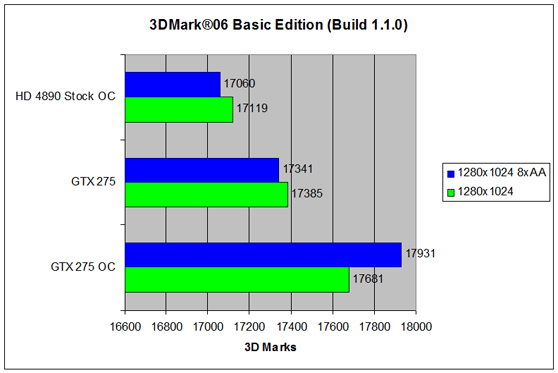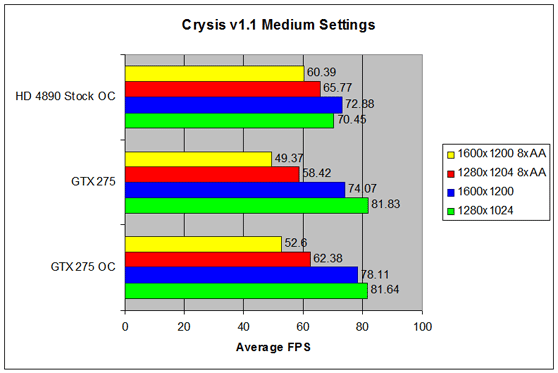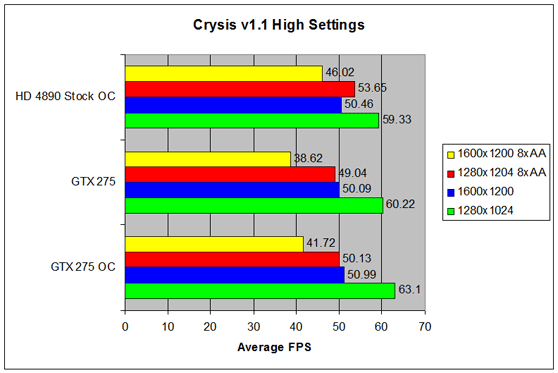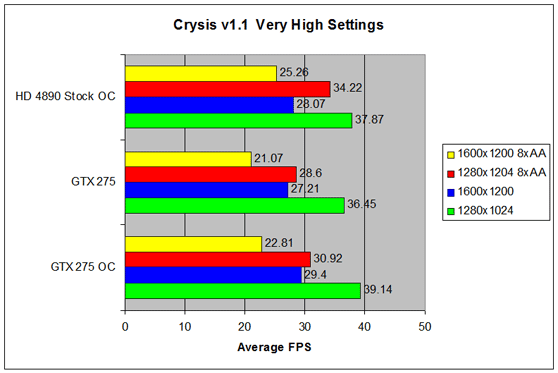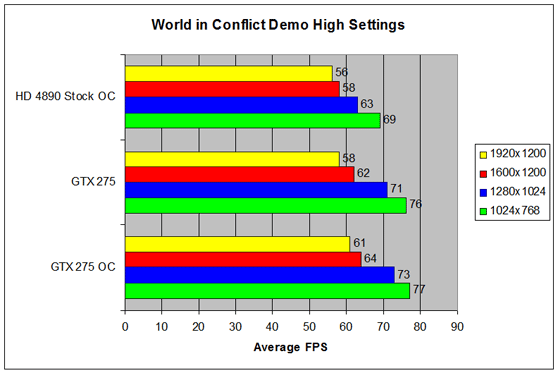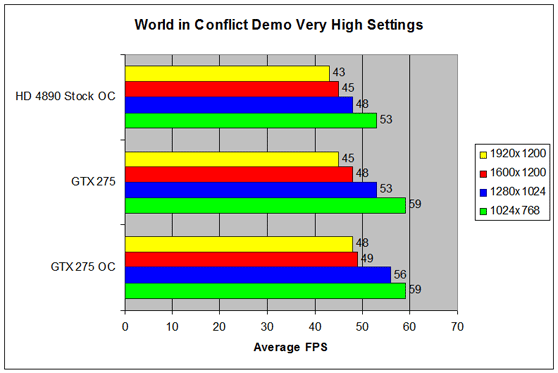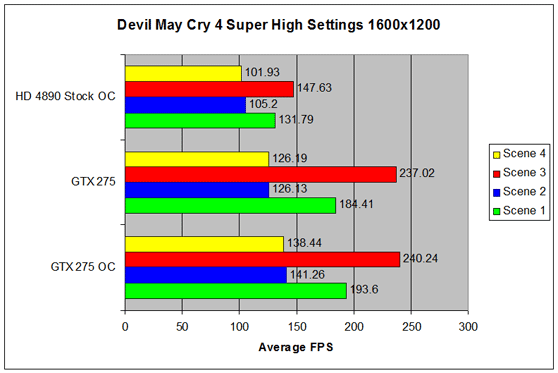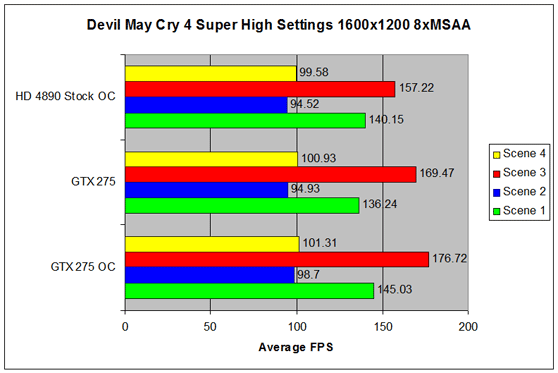 The 8% increase in processor clock and 8% increase in shader clock only managed to get a 4% improvement in overall average frame rates.
Temperatures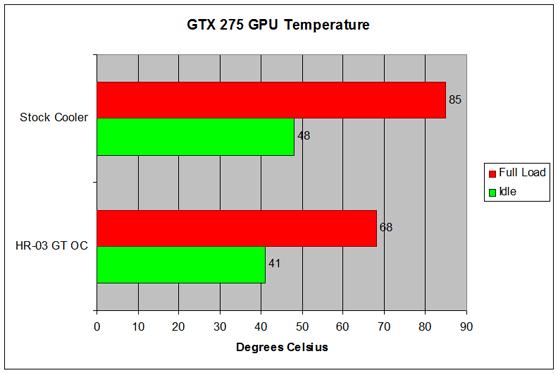 The HR-03 GT did a good job at keeping the test GTX 275 temperatures under control with the higher clocks.

Power Consumption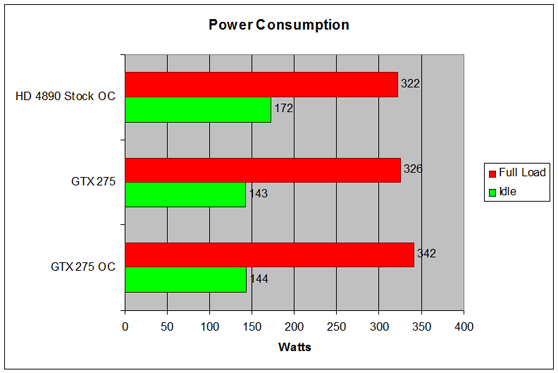 Nothing out of the ordinary here just 4% increase in power consumption at full load over the vanilla GTX 275.

Conclusion

If you are determined to get all the performance that you can from your GTX 275 get ready to work. The amount of cooling that it takes to get this card running is a little ridiculous. The achieved overclock of 8% is less than I expected. Perhaps a little voltage tweaking is in order to get higher clocks out of this particular GTX 275.