Zalman's ZM-RHS90: VRM Cooling for your HD 4890 & HD 4870
George Ross, July 24, 2009




Introduction

VRM cooling is something that is becoming ever more important since graphics card companies are always increasing there GPU's power consumption making the voltage regulators do that much more work and therefore putting off more heat. Gone are the days when a person can just throw on a nice GPU cooler and some heatsinks for the memory and go to town overclocking. Nowadays there are all kinds of chips that need to be cooled on video cards. This is where the ZM-RHS90 steps in bringing better cooling to your HD 4890 or HD 4870.

Packaging & Contents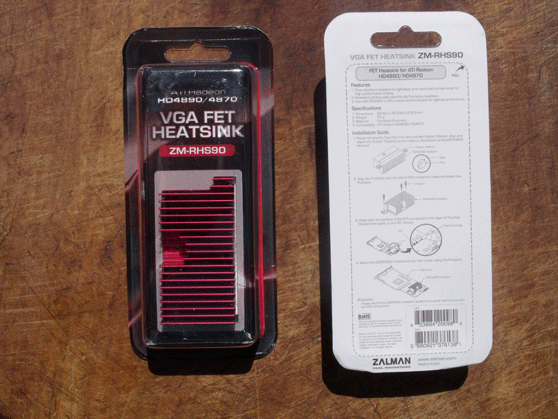 The ZM-RHS90 comes with good packaging that keeps it well protected from the riggers of shipping. It also comes with everything you need to get it installed 3 pushpins, 3 rubber washers and some thermal grease.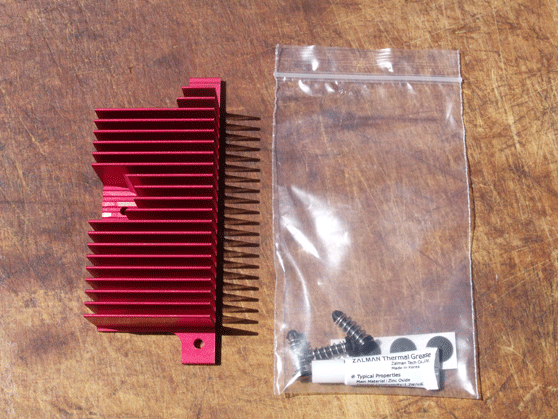 Installation

The installation instructions are printed on the back of the ZM-RHS90 packaging so you should take care when opening the package as to not rip off these instructions. Chances are you will probably not need them, but is better to be safe than sorry.

The installation is pretty straight forward with my only complaint being it is very difficult to peel the tape off the rubber washers in order to expose the adhesive compound allowing you to stick them to the heatsink. After the hard part is over it is smooth sailing as the only things left to do is dab a little thermal grease on the voltage regulation chips and use the pushpins to attach the heatsink to the card.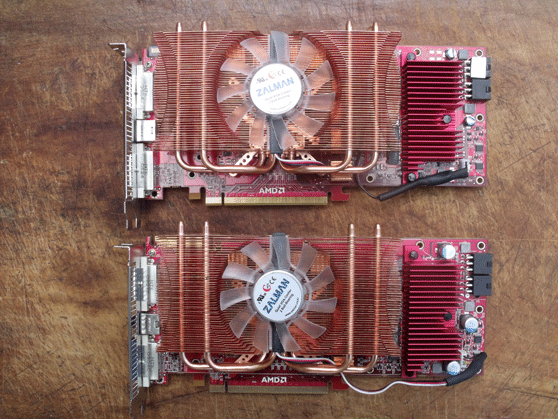 The HD 4870 is on top and the HD 4890 is on the bottom.

Conclusion

If the idea of insufficient cooling for your HD 4890 or HD 4870 VRM area keeps you up at nights than the ZM-RHS90 is for you.