ASRock's PV530: For a Very Select Market
George Ross, February 10, 2011




Introduction

ASRock has long been a manufacturer known for their innovative designs and their ability to design boards with older chips that fit newer CPU sockets to help the chip designers out when they have a surplus of older chips lying around. Well today we will be taking a look at their bottom of the line PV530 and see just what you can get out of this $60 board. While the VIA PV530 processor is targeted at emerging markets I thought it would be nice to see how this board stacks up against an Atom D510 powered setup.

Packaging & Contents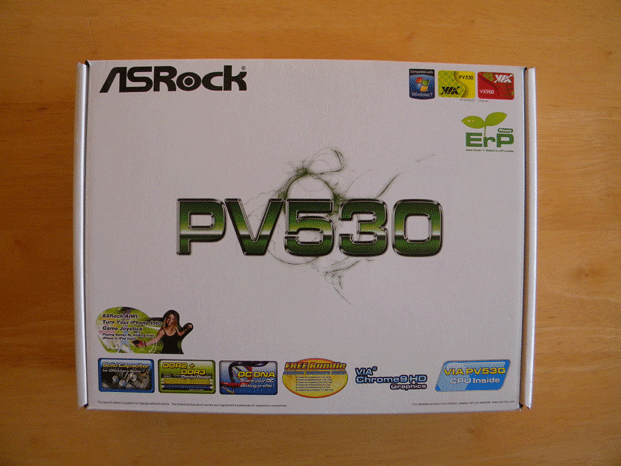 The PV530 is packaged so that the board shouldn't suffer any damage during shipping. It is packaged like most motherboards are nowadays. You get the bare essentials as far as accessories go. Again this motherboard is targeted at emerging markets were price is the main concern so it is no to surprised to see such a sparse offering of accessories.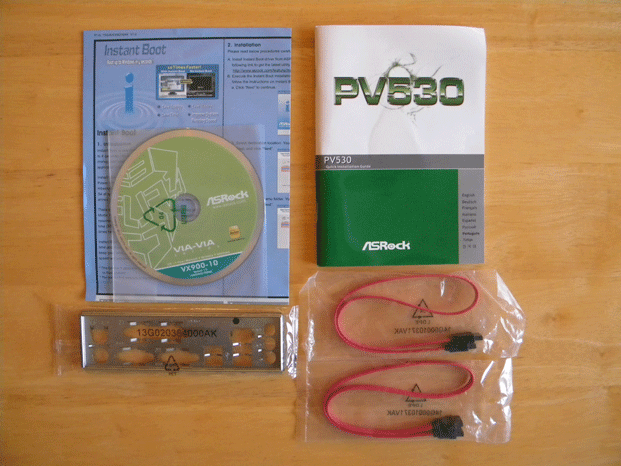 Layout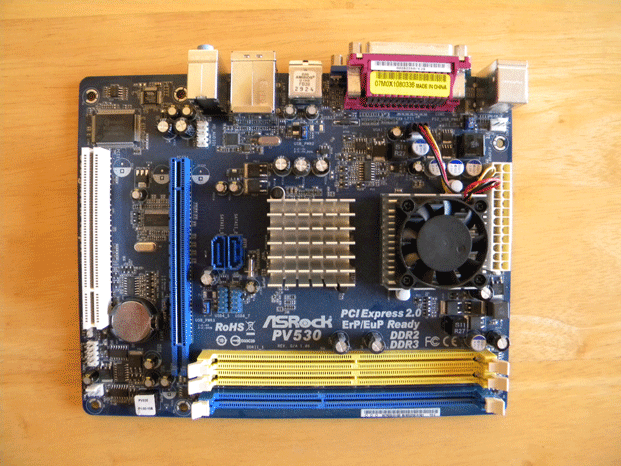 The first thing that jumps out at you when you look at this motherboard is its support for both DDR2 and DDR3 memory modules. This gives the end user more flexibility with their memory purchase allowing them to maximize the value that they can achieve with a setup based on this board. This board also features some expandability options offering a PCI Express 2.0 x16 (x8 electrical) and a good old fashioned PCI slot. You also get a pair of USB headers and a pair of SATA headers. One of the nicer things you may notice about this motherboard is its three 3-pin fan headers one of which is supplying power to the fan that cools the processor. The capacitors that are associated with powering the CPU are solid capacitors and the rest are of the cheaper variety. All in all I was impressed with this motherboards layout if I could change anything about this boards layout I would have liked to have seen a PCI Express x1 slot.

Test Hardware

As I said earlier I will be pitting the PV530 against an Atom D510. I know a single-core CPU against a dual-core one isn't apples to apples, but it does give you a good idea of how this platform performs against what I consider to be the minimum acceptable computing platform for general computing with an up to date operating system.

I used the HR-05/IFX chipset heatsink to cool the CPU during the overclocked portion of testing. I was able to get the CPU clocked to 1,988MHz. Here are the rest of the particulars on the systems used in these tests.
Processors
VIA PV530 @ 1.8GHz
VIA PV530 @ 1.988GHz
Intel Atom D510 @ 1.66GHz
Motherboards
ASRock PV530
Jetway NC94FL-510-LF
Memory
G.SKILL 4GB DDR2 1100 @ 400 MHz (DDR 800) 5-5-5-15 Single Channel Mode
Hard Drive
Seagate Barracuda ES.2 ST3250310NS 250GB 7200 RPM 32MB cache SATA 3.0Gb/s
Video
VIA Chrome9 HD DX9 Graphics
Intel GMA 3150
Optical Disk Drive
LITE-ON HES208
Power Supply
Seventeam ST-850PAF 850W
Operating System
Windows 7 Ultimate x86
General Computing Benchmarks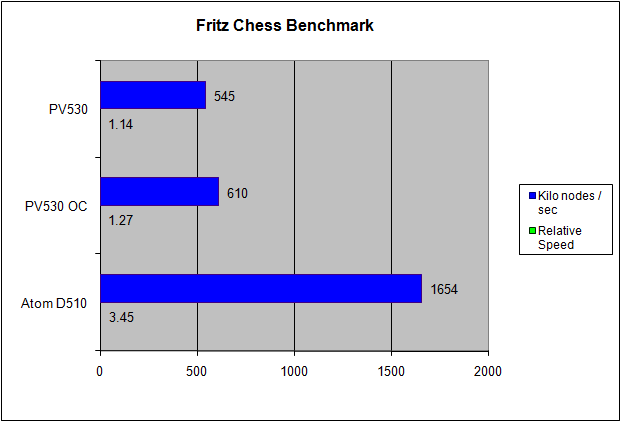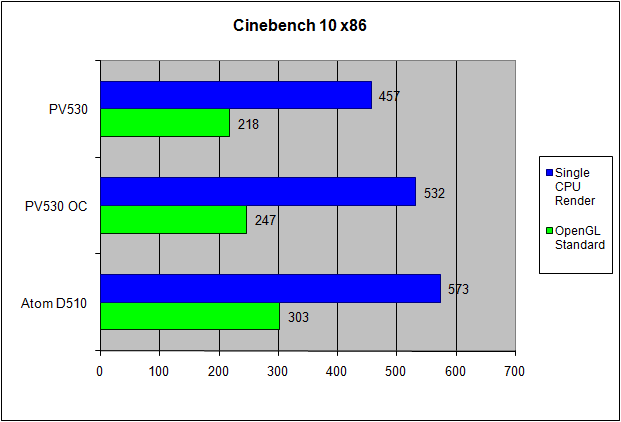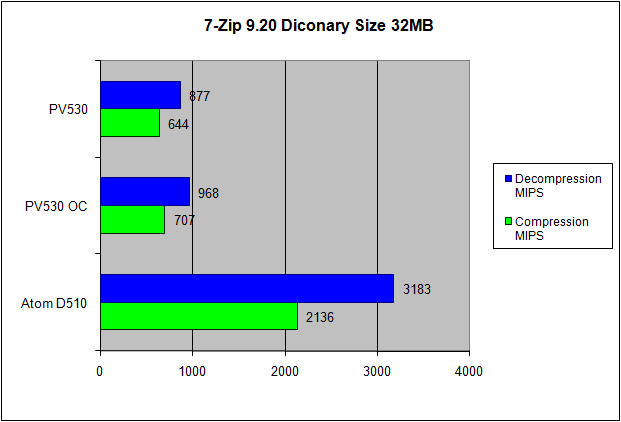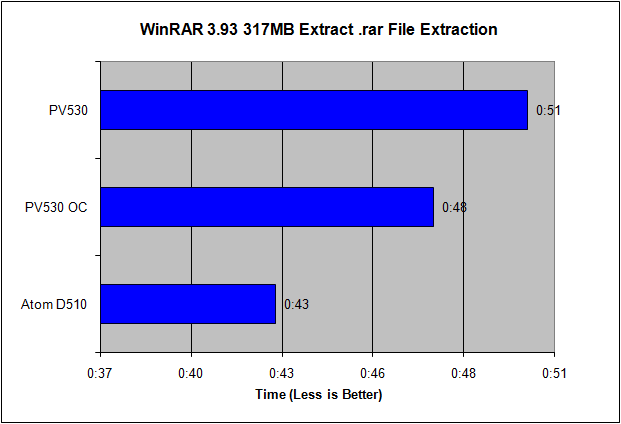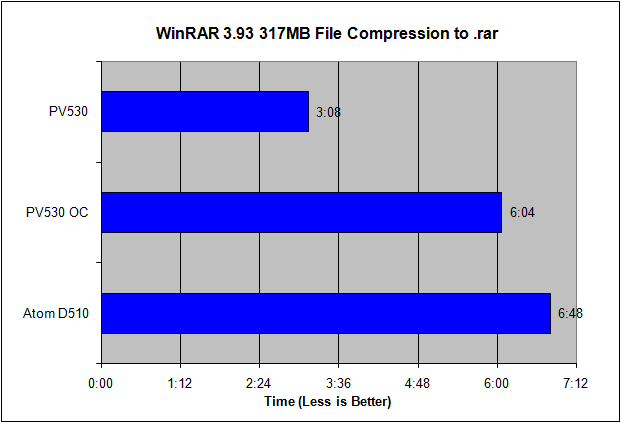 Before you look at any benchmark comparisons it is important to note the PV530 can't even playback flash video at a decent frame rate. Every video I tried to watch was choppy.
As expected the PV530 takes a sound beating from the Atom D510 setup.
Gaming Benchmarks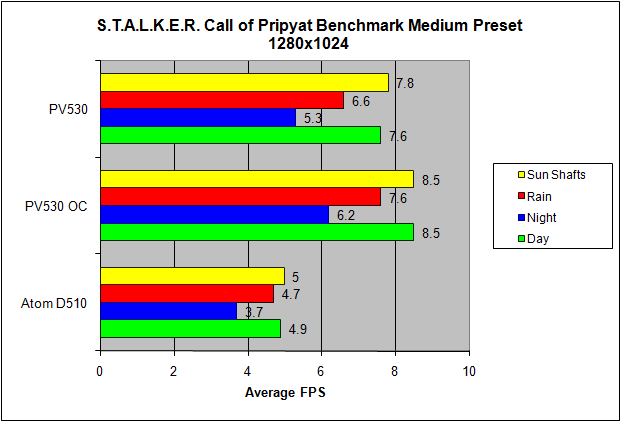 Now this is interesting while none of these numbers are acceptable the PV530 bested the Atom D510 setup in S.T.A.L.K.E.R. Call of Pripyat benchmark.
Power Consumption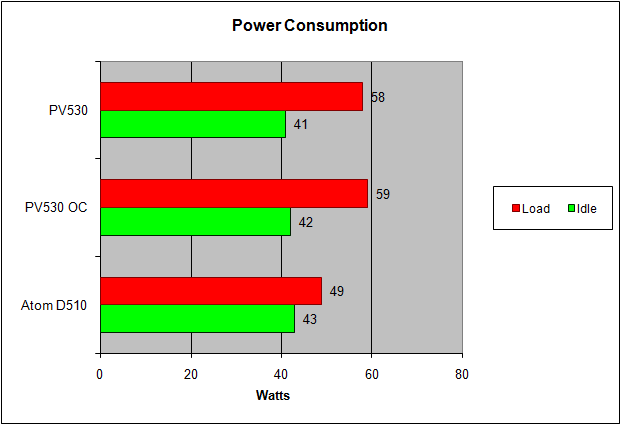 As you can see the integration of the GPU into the CPU's package pays off for the Atom D510 setup as far a power usage is concerned as it didn't use as much power as the PV530 did in the S.T.A.L.K.E.R. Call of Pripyat tests. It also didn't perform as well in those tests either.

Conclusion

Without the ability to playback flash video it is hard to recommend the PV530 as a viable option for a low power or basic computing setup. The PV530 is marketed at emerging markets were cost is the principal concern. I can't recommend the PV530 for anything else other than the most very basic computing tasks like web surfing and checking email. To do anything more than that you will need a higher priced more powerful computing solution. This is not to say the PV530 is lacking in some way. Just be fully aware of this motherboard's limitations before you decide to invest in one.