Intel's D945GCLF2 mini-ITX Motherboard: Featuring the Dual Core Atom 330
George Ross, August 22, 2009




Introduction

When Intel hit the low power computing scene they ignited a market segment that needed a little shot in the arm and then they proceeded to dominate that very same market segment. This left long time low power computing veteran VIA green with envy as most every netbook and nettop sold comes with an Atom processor and an accompanying Intel chipset namely the 945GC. VIA answered the first wave of single core Atom CPU's with it's Nano processor, but soon after the Nano's release Intel released it's Atom 330 dual core processor. Does the Atom 330 do its job of besting the Nano's great performance in such a low power envelope? Let's find out.

Packaging & Contents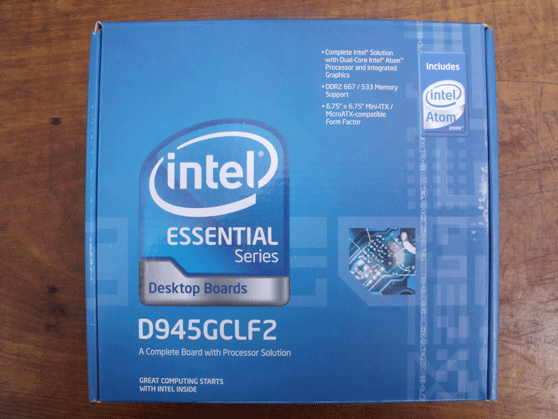 The D945GCLF2 comes in a box that can handle the riggers of shipping. The motherboard is accompanied with all the things you need to get it running an I/O back plate, an IDE cable, a SATA cable, a driver CD, and a quick reference guide. Of course you also get an Intel Atom inside sticker, but the one accessory that is worth mentioning is the sticker that has all the motherboards jumper and pin information on it allowing you to stick it to the inside of a computer case for quick reference. It would be nice to see this catch on. The only other motherboard manufacturer I've seen do this is Abit and well we all know were they are now.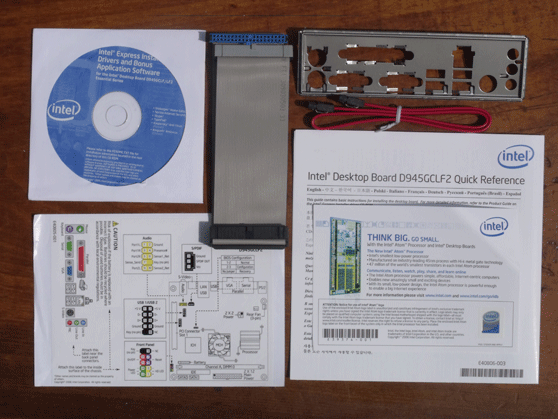 Layout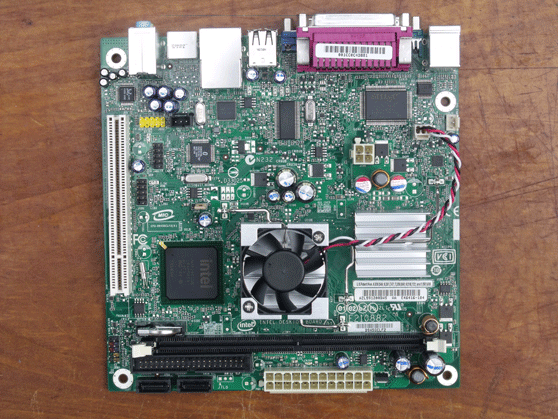 Given that this is a mini-ITX solution this motherboard is well laid out with my only complaint being the closeness of the IDE and SATA connectors. If you are using both an IDE cable and a SATA cable it gets a little too crowed. You can see why the Atom 330 is a desktop only part as it requires a 24-pin main power connector and the additional 4-pin CPU power connector.

Test Hardware
Processors
Intel Atom 330 @ 1.6GHz
VIA Nano L2200 @ 1.6GHz
Motherboards
D945GCLF2
Jetway JNF77-N1G6-LF
Memory
GeIL 2GB DDR2 800 (PC2 6400) @ 533 MHz (DDR 1066) 4-4-4-10 Single Channel Mode
GeIL 2GB DDR2 800 (PC2 6400) @ 667 MHz (DDR 1333) 5-5-5-17 Single Channel Mode
Hard Drive
Western Digital Raptor WD1500ADFD 150GB 10000 RPM 16MB Cache SATA 1.5Gb/s
Video Cards
Intel GMA 950
Driver version 15.8.5.1587
VIA Chrome9 HC3 IGP
Driver version 21.09.01L
Optical Disk Drive
Pioneer DVR-111DBK
Power Supply
FSP AX450-PN 450W
Operating System
Windows Vista Ultimate x86 SP1
General Computing Benchmarks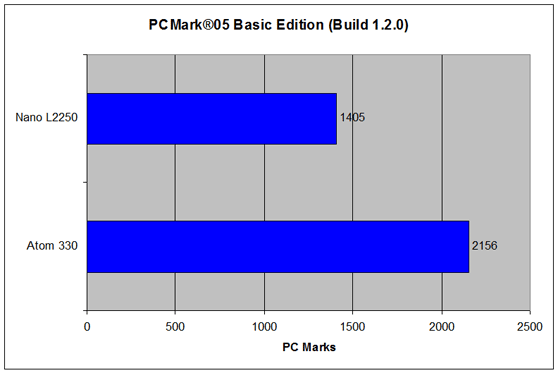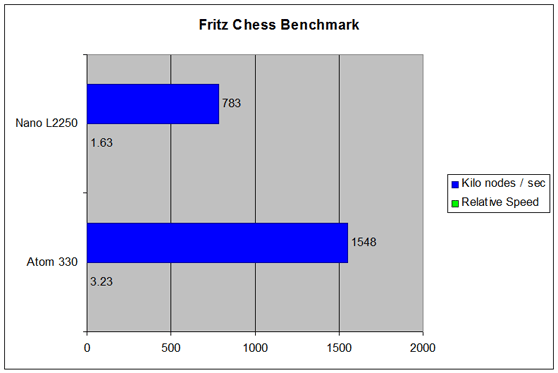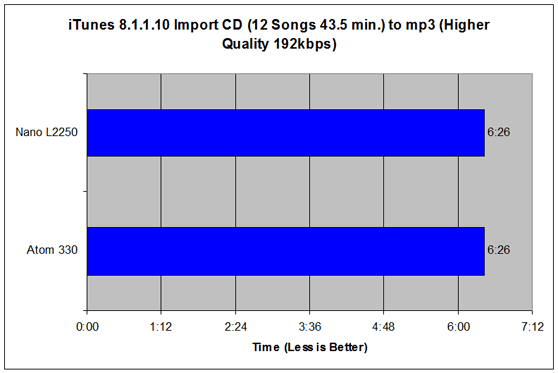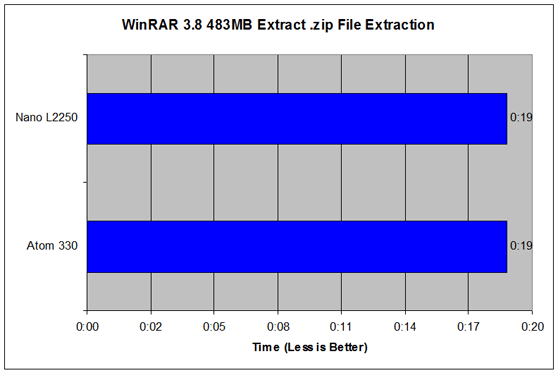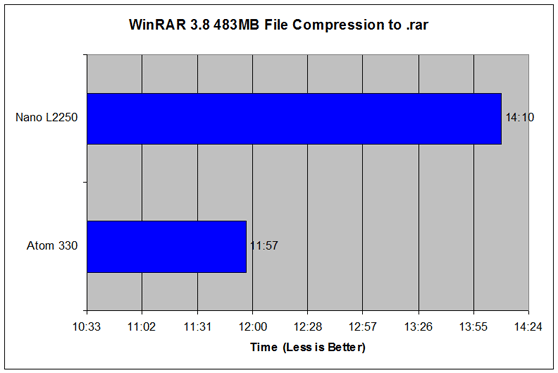 When the right apps are used there is just no comparing a dual core processor to a single core processor. Still the D945GCLF2 only just barely beats out the JNF77-N1G6-LF.
Power Consumption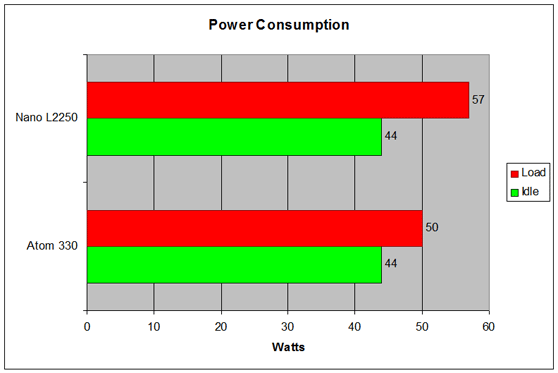 The single core Nano setup is slightly more power hungry than the dual core Atom. I really expected the dual core Atom to be more power hungry.

Conclusion

Here is the real kick in the nuts to low power computing veteran VIA. Do to Intel's size they are able to sell the D945GCLF2 for $90. So for that NAS sever, web server, car PC, or that low power PC for your grandmother the D945GCLF2 is just about the best way to go.