Cooler Master's Elite 335: A Quality Case for the Money
George Ross, October 23, 2009
Introduction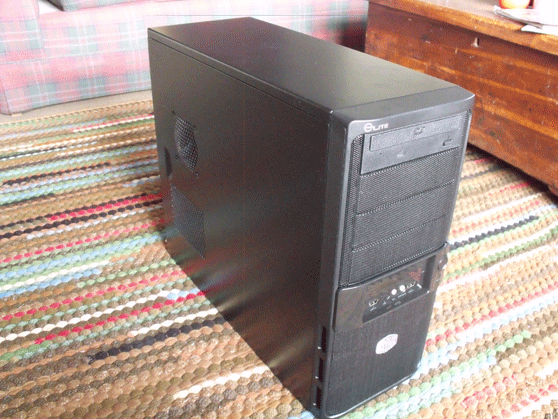 When building a PC one of the biggest decisions you have to make is your choice of housing or lack thereof for all of your components. When building a gaming PC you look for something with good looks and good airflow. Let's see what the Elite 335 from Cooler Master brings to the table for around $65 or $50 sans the shipping.

Packaging and Contents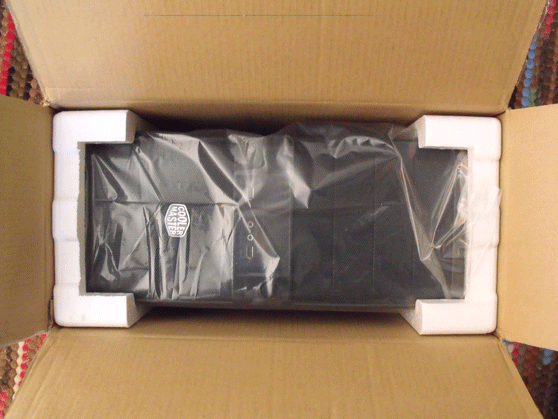 The Elite 335 comes in your basic ordinary everyday case box with some molded Styrofoam to help it make it through the shipping process.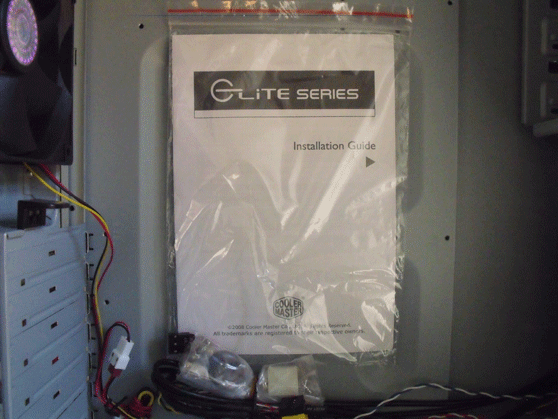 This case comes with only the barest of essentials a few standoffs for the motherboard, screws, a round magnet, a sticky back, a ty wrap and the installation guide.
Installation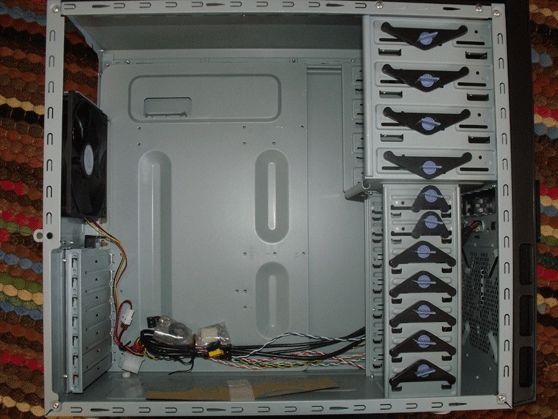 This case has plenty of room for most gaming setups even allowing for multi-GPU setups if that is the kind of thing you are into. Although I had to remove the plastic CPU fan duct that was attached to the side panel in order to use a CNPS9700 to cool the processor in the test setup.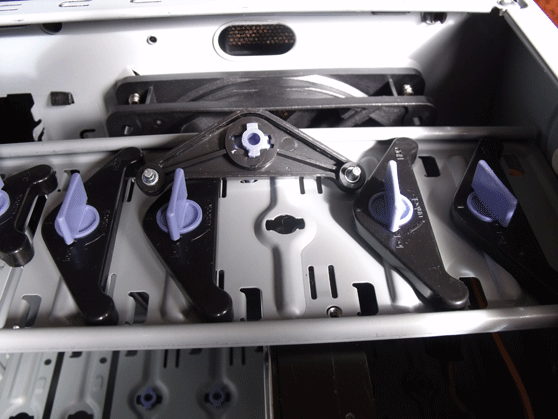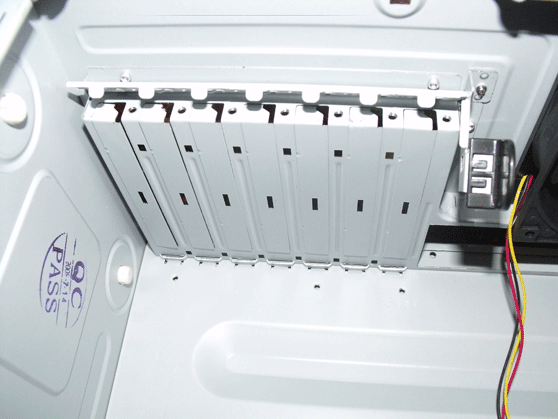 The Elite 335 does shine in the tool-less mechanism department. I really liked how Cooler Master designed the drive cage holders. The PCI slot holder also worked well. What's more is that you can use regular screws if you don't like how the tool-less mechanisms work or don't trust them, but I don't see a need to not use them.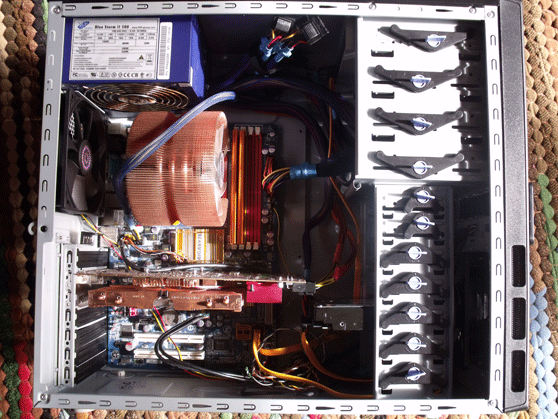 The only thing I didn't like about the Elite 335 is the top mounting power supply, but that is a personal preference. To help things keep cool and quite I added a PWM controlled AF12025 120mm fan from Arctic Cooling in front of the drive cage and hooked up the supplied 120mm Cooler Master case fan that come with the case with it to have a quieter computing experience. Extra ventilation PCI brackets were also installed in the unused PCI slots in order to get more air moving around the video card.

Test Hardware

Here are the particulars on the hardware I packed into the Elite 335 to get some temperature readings.
Processor
AMD Athlon 6400+ Black Edition @ 3.2GHz
Motherboard
GIGABYTE GA-MA770-DS3
Memory
GeIL 4GB DDR2 800 (PC2 6400) @ 400 MHz (DDR 800) 5-5-5-15 Dual Channel Mode
Hard Drive
Western Digital Green Edition 500GB 7200 RPM 32MB cache SATA 3.0Gb/s
Video Card
ATI Radeon HD 4870 @ 800MHz core 950MHz (3800Gb/s) memory
Catalyst 9.9
Optical Disk Drive
Pioneer DVR-115DBK
Power Supply
FSP Blue Storm II 500W
Operating System
Windows Vista Ultimate x86 SP1



Component Temperatures

The tests were conducted in a room with an ambient temperature of 24 degrees Celsius. With the CPU being cooled by a CNPS9700 and the video card was cooled by a VF1000 coupled with a ZM-RHS90.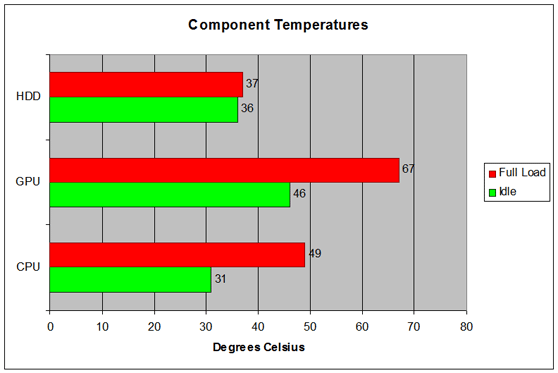 Conclusion

The filtered mesh design lets this case help keep your hardware cooler by moving more air. Cooler Master's Elite 335 is a fine case with a decent price making it suitable for gaming rigs, workstations, and the like. If you are in the market for a new case you should consider the Elite 335.