EVGA's GeForce GTX 275: NVIDIA's Party Spoiler
George Ross, April 26, 2009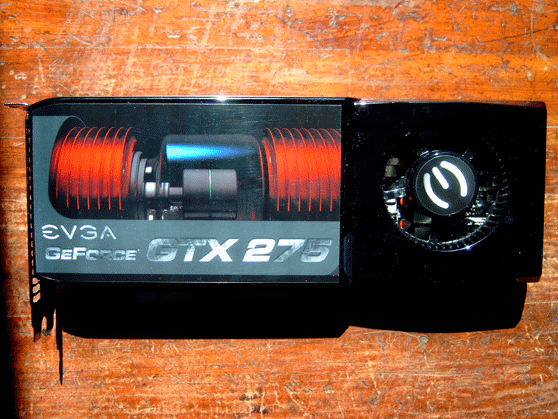 Introduction

AMD has had a renewed since of success in the graphics market of late driving down prices and giving serious competition to NVIDIA. Couple this with the recent manufacturing problems NVIDIA has been having recently and it is plain to see that the green giant of the graphics market is getting a little beaten down. However backing an opponent into a corner only makes them have a more determined and forceful counter attack. In this case that counter attack to AMD's recently released HD 4890 is the GTX 275. Does it have what it takes to take on the much praised HD 4890. We will be taking a look at EVGA's take on the GTX 275 to find out.

Packaging & Contents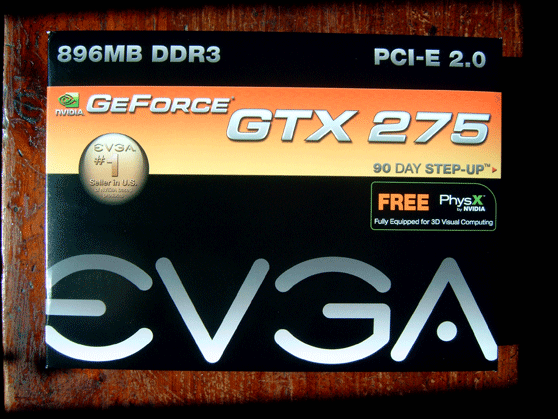 EVGA has done a decent job with the packaging of there GTX 275. The card comes in a custom plastic shell that keeps it from bouncing around during shipping. And all the accessories come on top of the plastic shell.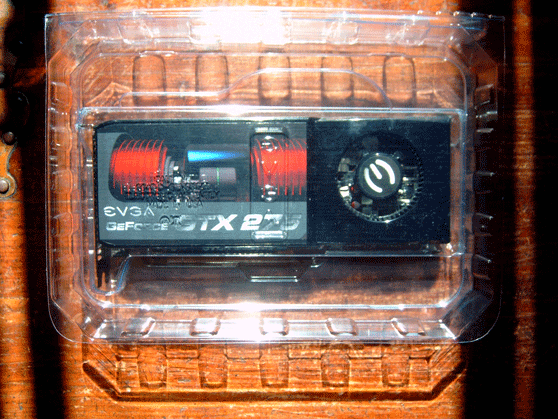 You get everything you need to get the card up and running even HDMI and an audio cable to connect to the motherboard for sound out of the HDMI. There were even a few coupons for nzone.com. Another nice addition was the precision overclocking utility that came on the driver CD.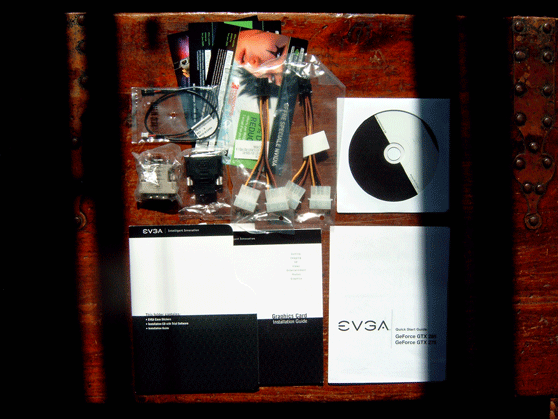 Test Hardware

Let's see how the GTX 275 compares to its direct competitor the HD 4890. Here are the rest of the particulars of the test system.
Processor
Intel Core 2 Quad Q6700 @ 3.6GHz
Motherboard
GIGABYTE GA-EP45C-DS3R
Memory
OCZ 4GB DDR3 1600 (PC2 12800) @ 720 MHz (DDR 1440) 7-7-7-28 Dual Channel Mode
Hard Drive
Seagate Barracuda ES.2 ST3250310NS 250GB 7200 RPM 32MB cache SATA 3.0Gb/s
Video Cards
EVGA GeForce GTX 275 @ 633MHz Core 1404MHz Shader 1134MHz (2268 DDR) Memory
182.50 Driver
MSI Radeon HD 4890 @ 880 MHz core 999 MHz memory (3996 Gb/s)
Catalyst 9.4

Optical Disk Drive
Pioneer DVR-112DBK
Power Supply
Rosewill Xtreme RX750-S-B 750W
Operating System
Windows Vista Ultimate x64 SP1
Gaming Benchmarks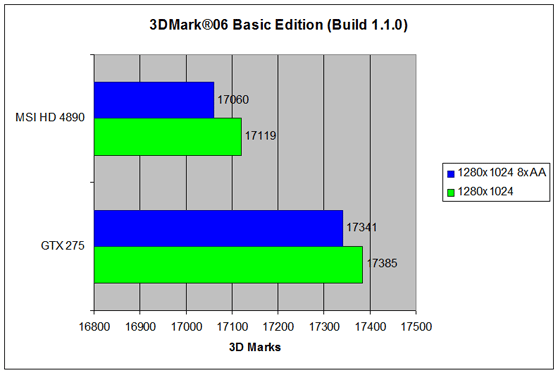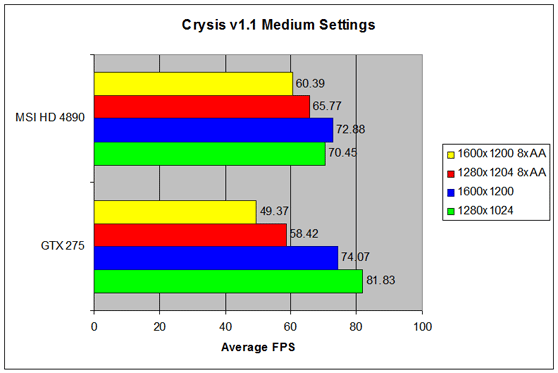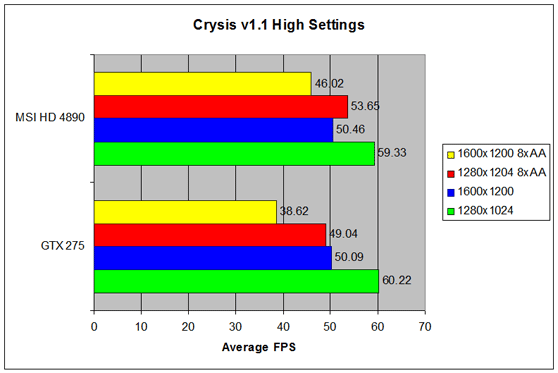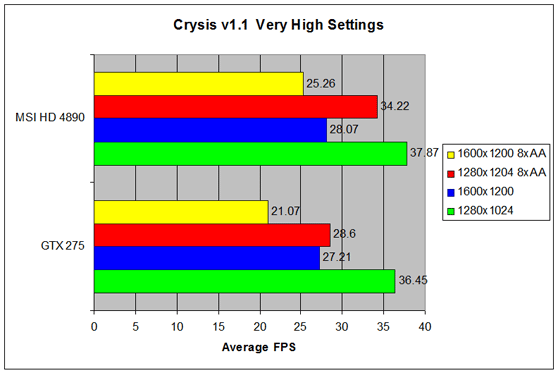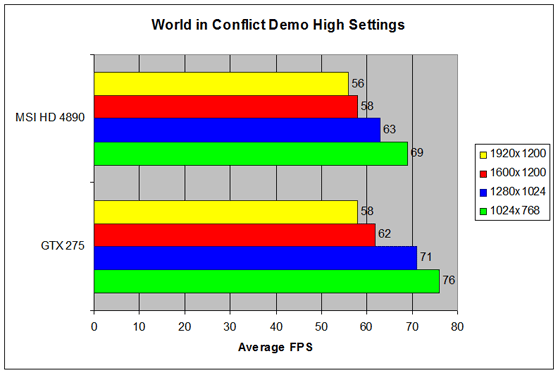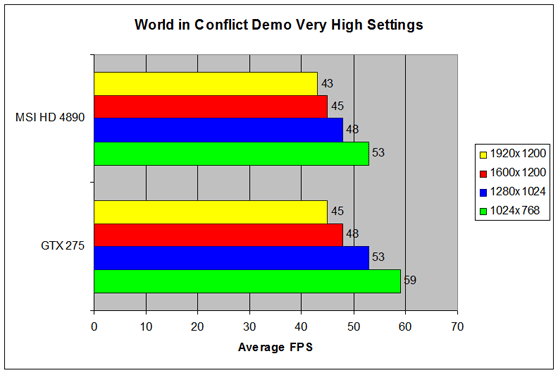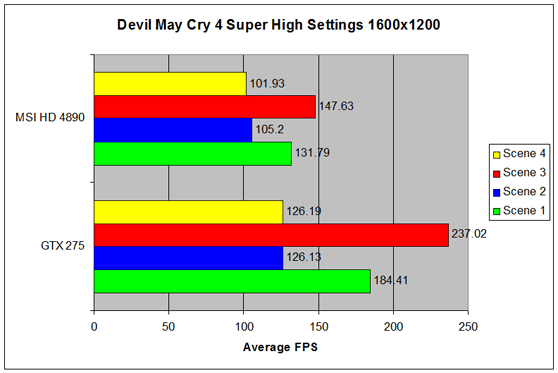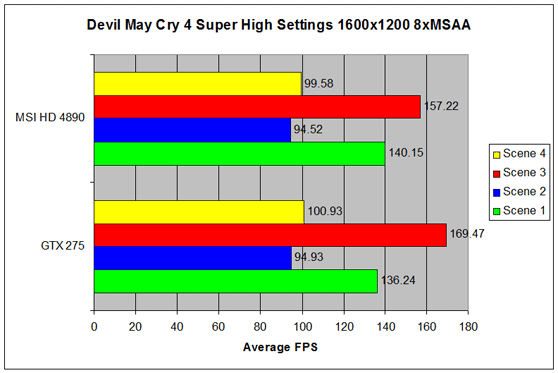 The GTX 275 thrashes the HD 4890 with a 9% walloping in overall average frames per second. The only bright spot for the HD 4890 was in the most unlikely of places in Crysis with 8x anti-aliasing it managed to outpace the GTX 275 by 16%.

Power Consumption

It looks like AMD could learn a thing or two from NVIDIA about lowering there power consumption in 2D mode.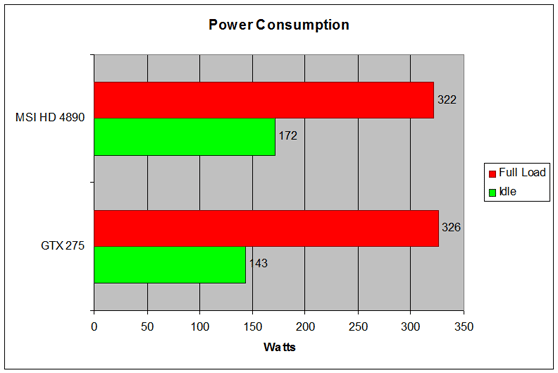 Conclusion

The GTX 275 from NVIDIA is a fine answer to the HD 4890 from AMD. EVGA has done a pretty good job with there GTX 275 and even lets you overclock it. If you have been waiting to get a new video card than I would say now is the time as the two titans in the graphics market are giving serious competition to each other, and making the $250-$260 price point looking very nice.