ZEROtherm's GX815 Gamer Edition: Very Good but Not the Best Performing Choice for the Money
George Ross, September 30, 2008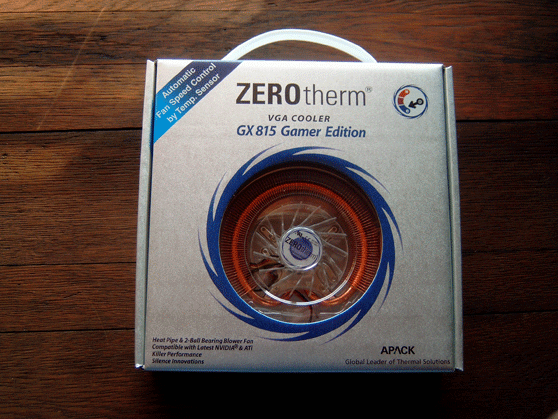 Introduction

Today we are taking a look at a GPU cooler from Zerotherm the GX815 Gamer Edition. One of the reasons I wanted to take a look at this cooler was because it has automatic fan speed control by temperature sensor. This feature could prove to be useful in keeping the noise down while using the GPU for 2D tasks.

The GX815 is in the same $40 price range the VF900-Cu from Zalaman is in. Can it keep a HD 4850 just as cool? Is it as easy to install as the VF900-Cu? Let's find out.

Packaging & Contents

I did like the packaging of the GX815, and I felt like it was good enough to meet the riggers of shipping. The GX815 comes with staples in the plastic that have to be removed in order to get to the cooler and accessories witch is kind of overkill and a pain to take off in my opinion.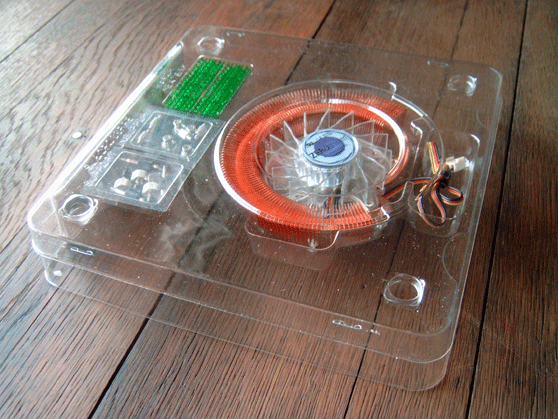 The GX815 also comes with all the things you need to get the card installed plus some. It has to different sets of hardware for either thumb screw or smaller Phillps head screws. Of course it comes with that really great generic thermal grease and eight RAM sinks.

Installing the GX815

I really like the way that the Zalman coolers are installed and this cooler installs the same way. The only weak point I found would really only effect inexperienced users who have never installed an aftermarket GPU coolers before; the instructions had very small pictures. I did like how the insulating bushings and springs were already attached to the nuts only making the installation that much easier. The GX815 doesn't fit as many cards as the VF900-Cu, but I'm thinking that only affects some older generation cards. Overall the GX815 installation experience was good.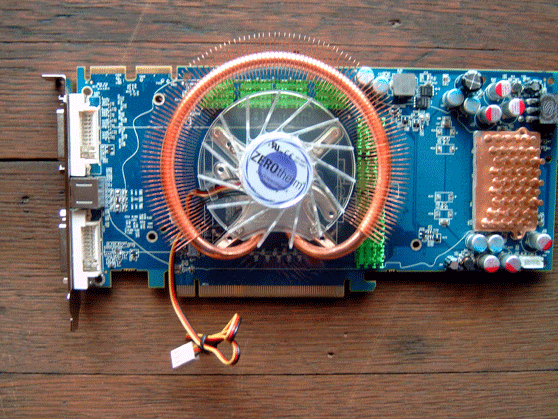 Cooling Performance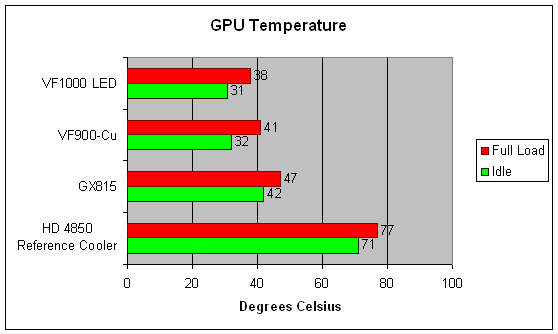 The cooling performance of the GX815 is nearly that of the VF900-Cu. It is really not bad at all and a fair shot better than the reference cooler that most HD 4850's ship with. You can feel safer about overclocking with this cooler provided that you have adequate case ventilation. What's more is the automatic fan speed temperature sensor does work and is a good bit quieter when running 2D apps.

Conclusion

Zerotherm has done a very good job with the GX815. Although it does not perform as well as the similarly priced VF900-Cu the GX815 is not far from it. The automatic fan speed does keep the noise down giving it one small edge over the VF-900-Cu. The GX815 from Zerotherm is defiantly worth a look if you are trying to decide on a better way to cool your GPU.