AMD's Radeon HD 4850: $200 Graphics Goodness?
George Ross, July 7, 2008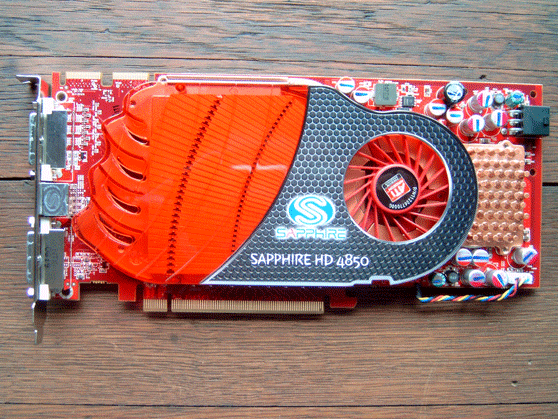 Introduction

It is common knowledge AMD has been lagging behind in the graphics game. So it was odd to see them launch the HD 4850 under the radar with no fanfare, but instead they have just let the card speak for itself. Well it has and reviewers around the web are singing the praises of the new fangled HD 4850. Most of them are using a beta driver to test this new card with great results, but how does it perform with the driver that ships with the retail product the Catalyst 8.6?

Test Hardware

I compared the HD 4850 to the HD 3870 and 8800GT using an Intel quad-core setup. Here are the particulars.
Processor
Intel Core 2 Quad Q6700
Motherboard
GIGABYTE GA-P31-S3G
Memory
GeIL Evo One 4GB DDR2 1066 (PC2 8500) @ 5-7-7-20 Dual Channel Mode
Hard Drive
Seagate Barracuda ES.2 ST3250310NS 250GB 7200 RPM 32MB cache SATA 3.0Gb/s
Video Cards
SAPPHIRE Radeon HD 4850
Catalyst 8.6
SAPPHIRE Radeon HD 3870
Catalyst 8.6
Nvidia GeForce 8800GT @ 675MHZ core 1688MHz shader 975MHz memory
ForceWare 175.19
Optical Disk Drive
Pioneer DVR-215DBK
Operating System
Windows Vista Ultimate x64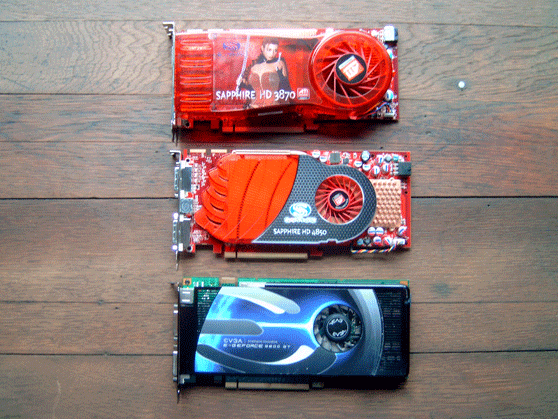 Gaming Benchmarks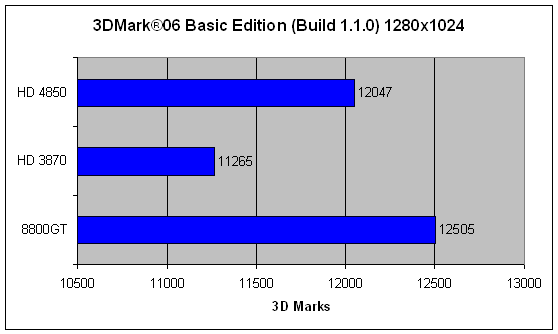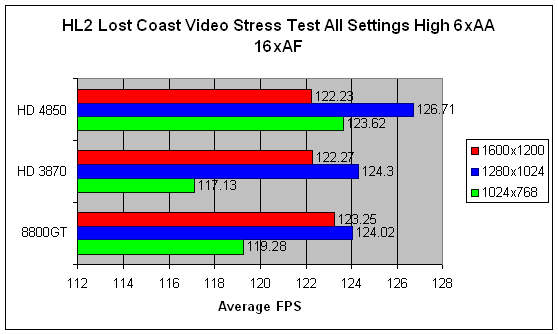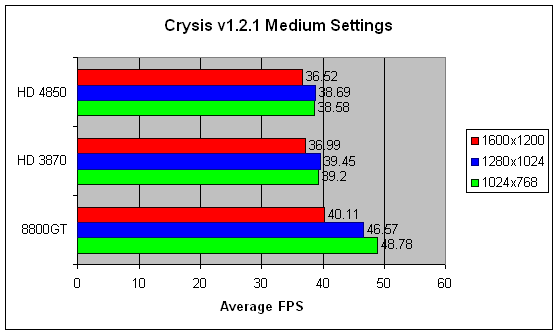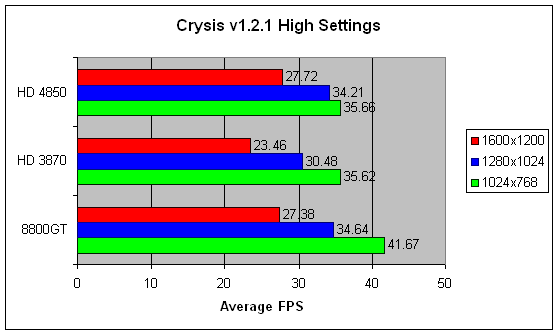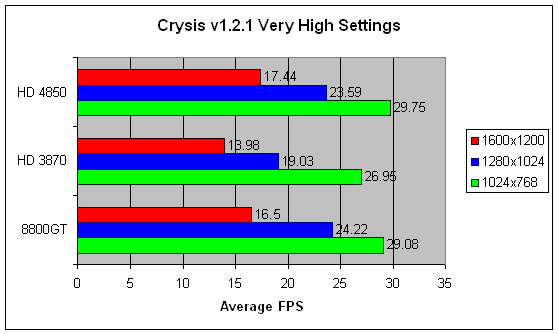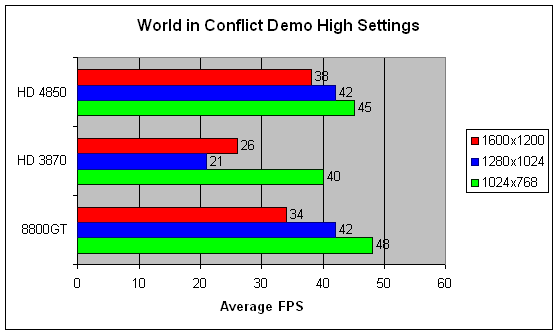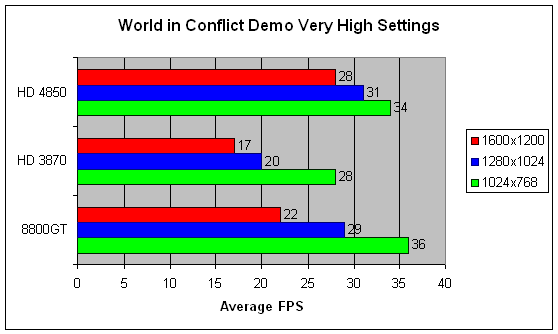 Overall the HD 4850 lags the overclocked 8800GT used in this test by 1.5% and is faster than the HD 3870 by 10.5%. Not bad results given the fact that the Catalyst 8.6 drivers are not optimized for the HD 4850.
Power Consumption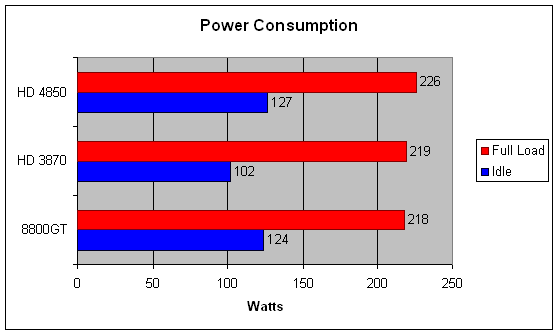 The HD 4850 also uses more power than the other tested cards both at idle and at full load. I would say the higher power usage of the HD 4850 is one of the contributing factors to this card's high level of heat output.

Conclusion

In the end I think the HD 4850 is a fine update to the Radeon graphics lineup. The $200 price point is a good spot for this card, and with the introduction of the Catalyst 8.7 drivers the performance of this card should only go up. We will be looking at how much of an improvement the Catalyst 8.7 drivers bring. Stay tuned for more.