KDS K-2626MDHWB 26 in. Monitor: The Line between PC Monitors and TV's is Getting Blurry
George Ross, May 15, 2008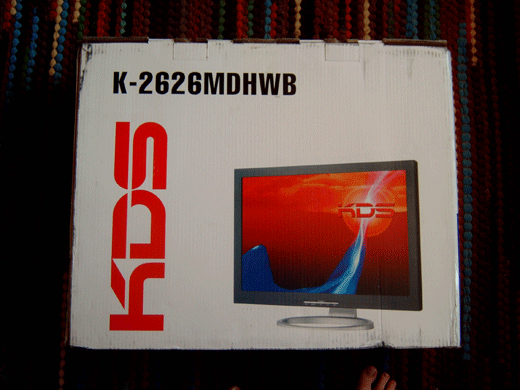 Introduction

What if I told you that for around $450 you could have a 26 in. monitor with HDMI and a 1920x1200 resolution? Would you be interested? I bet you would be if you were into serious graphics editing, video editing, music editing, gaming, 3D modeling, drafting, and the like. Or maybe you want a cheaper way to give your HTPC rig a good HD display say for use in a small room. However you would use it the K-2626MDHWB is a solid lower cost option in the big display market.

Packaging & Contents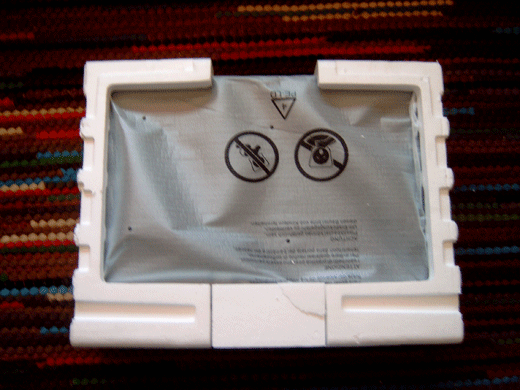 I was pleased with the packaging of this display. I felt that the styrofoam that covered the monitor protected it from the abuses of shipping. The package also had a nice handle making it easy to carry for me and the shipper. That also goes along way helping ease the abuse of shipping.

One thing I did find strange was a white power of some sort at all four corners of the panel where it met the outer plastic cover. This was simply resolved with cleaning the corners of the panel with a q-tip.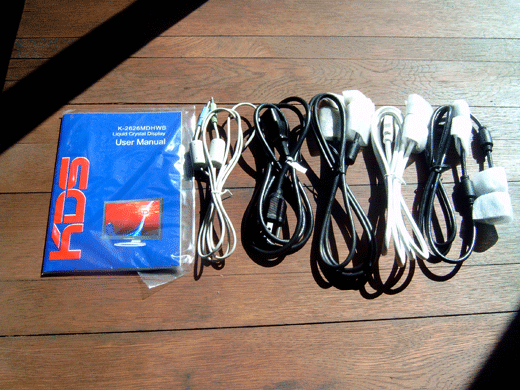 I think that this display comes with a fair amount of accessories audio cable, power cable, VGA cable, DVI cable, power cable, and the one I really liked to see was the HDMI to DVI cable. It was a real nice touch in my opinion. HDMI cables cost too much money as far as I'm concerned. KDS has done a good thing by including a HDMI cable option with this display. Most manufacturers leave you without a HDMI cable at all. Kudos to KDS on their selection included accessories.
Using the K-2626MDHWB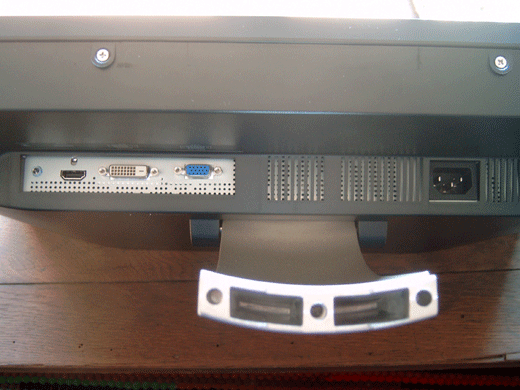 After the display is unpacked the base needs to be attached to the neck of the stand. The stand that comes with the display does not have a height or swivel adjustment. It only tilts, but it is a good sturdy stand that fulfills its duty adequately. Also as you can see in the above picture the display only comes with a VGA, DVI, and HDMI connector. This is the single limiting factor in using this display as a living room display is its lack of RCA and s-video connectors making it ill suited for consoles, DVD players, Blu-ray players, but a great low cost choice to complete that high definition HTPC rig.

The viewing angle it is adequate in my opinion not the best there is but by far not the worst. I don't think it is quite the 170' (Horizontal) / 160' (Vertical) that is promised, but it is decent.

The brightness is not the best being 300 cd/m2. Most monitors come with 400 cd/m2, and some come with 500 cd/m2. The display is clear and visible in a very bright room, and while I only had a little trouble seeing dark content in a dark room only after fine tuning the tilt could dark content became clearer. The brightness could be better.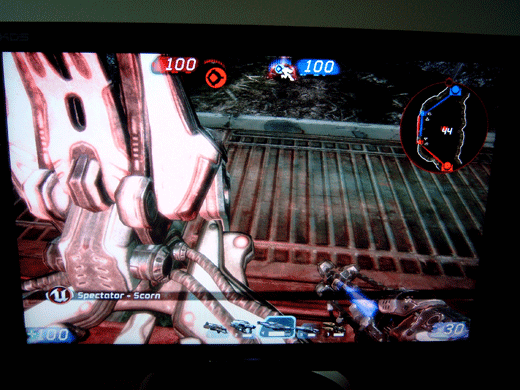 Gaming is something to behold with no ghosting and a 1920x1200 resolution. Unreal Tournament III never looked so good, and a side note for UT3 it only takes a HD3870 or 8800GT to run at 1920x1200 with decent FPS. So go nuts this display is great to game on.

Overall I liked watching video, DVD's, gaming, and general computing. 26 in. is quite large I don't think I could handle a much bigger display on my desk.

Conclusion

All in all when it comes down to it you have a display that is 26 in., 1920x1200 resolution, has the necessary DRM infection (HDCP) for legit HD movies, and has an HDMI connection for less than $500. That has to appeal to some people even though it does not have the best brightness in the world. The display's benefits out weight its drawbacks in my opinion if you have a use or yearning for such a thing.

I give my congratulations to KDS for putting out such a nice low cost option in the big monitor market. Makes you wonder why someone would by a 24 in. display for roughly the same money.