SilverStone's PT13: Small, Easily Configured, and Cramped
George Ross, April 20, 2016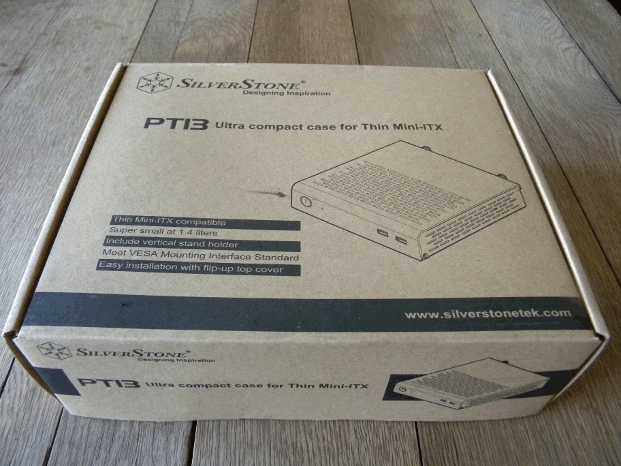 Introduction

Do you desire to cram a x86 computer in a case that takes up less than 1.5 liters of space? Than SilverStone may have what you are looking for if your a fan of the thin Mini-ITX standard. Sadly thin Mini-ITX is going out of fashion and Intel is doing a good job of pushing their NUC boards to replace that hole in the market. I think that the thin Mini-ITX standard offered a little bit more in the way of options, but Intel is craming a lot of stuff in the newer NUC's that they put out. End rant.

Packaging & Contents

The PT13 comes packaged well enough. Everything fits in the cardboard box well. The case itself is wrapped in plastic and protected with tight fitting styrofoam on the sides that give the case some clearance. The rest of the loose parts are inside another carboard box to keep them from scattering all over the main box.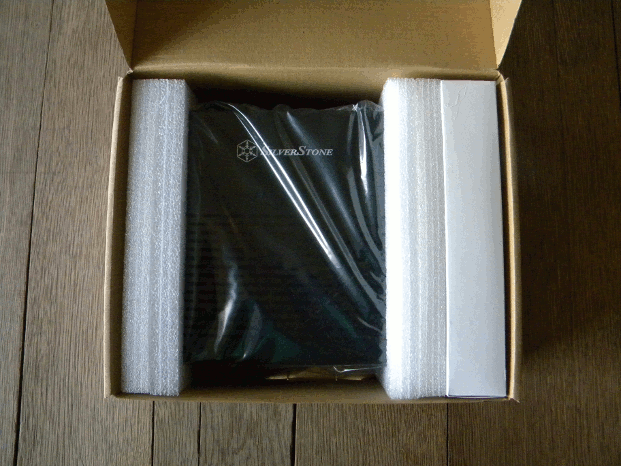 I like how SilverStone has packaged the PT13. It's not overly flashy and it gets the job done. Whats more is if you needed to tear it back apart and put it back in the box you could easily do so and not end up with a bulging box.

Contents

Along with the PT13 itself you get a verticle stand, VESA mounting hardware, several different rubber case feet, 2.5" drive brackets, screws, two sticky backs, and instructions. Everthing you will need to install the componants and mount or stand the finished computer is provided.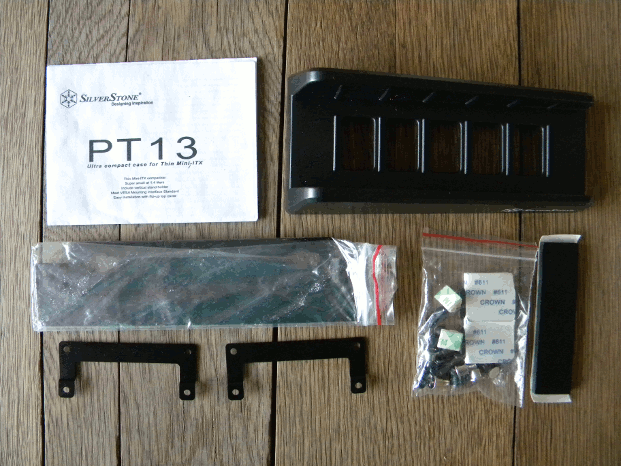 Features

For such a small case it is amzing how many features this little wonder has. First off is VESA compatability. This means the PT13 can be attached to monitors and VESA compatible mounting hardware like wall brackets and such. Another biggie is the flip-up top cover. This allows easy componant installation as well as easy component upgrades. Next up is air flow. SilverStone has not forgetten about thee need to move air. This is because when the PT13 is paired with SilverStone's Argon series AR04 CPU cooler a LGA 1150 Core i7 processor can be used.

Installing Componants

As I mentioned earlier the flip-up top cover makes component installation a breeze. The motherboard stand-offs are pre-installed. So you just install your I/O sheild in the case. Install your CPU, memory, SSD, and WiFi module on your motherboard seat it in the case and screw it down. Easy peasy.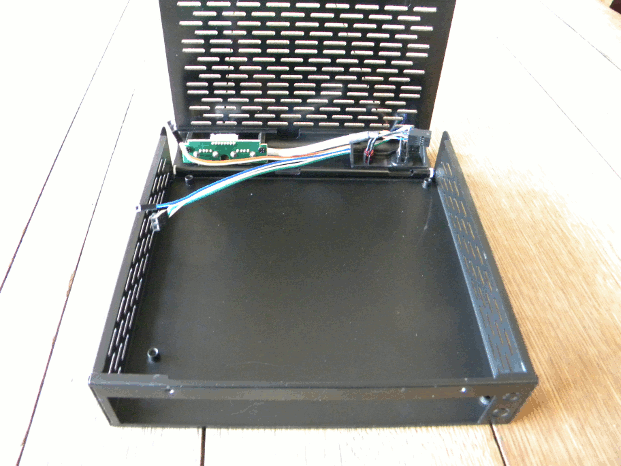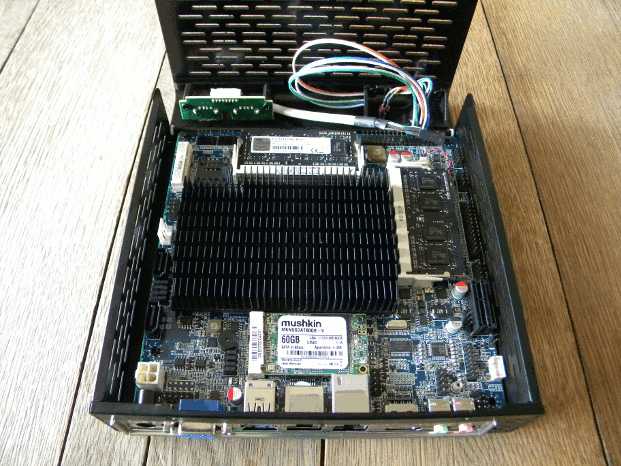 If you choose to intall a 2.5" drive SilverStone has made that easy as well. The PT13 allows for one 2.5" drive to be attached to the flip-up top cover. All you need to do is attach the drive brackets to your drive and then attach the drive assembly the the flip-up top cover.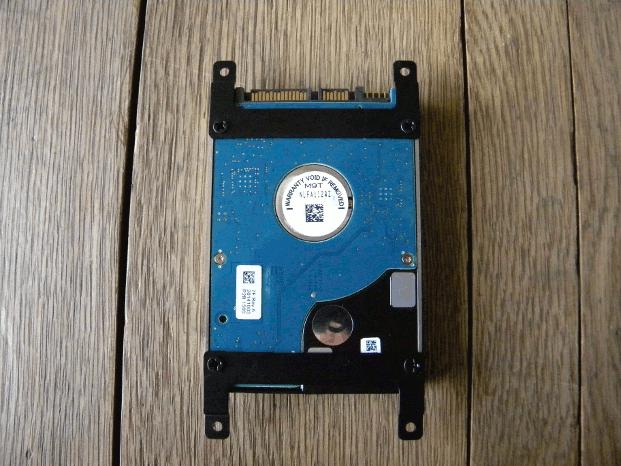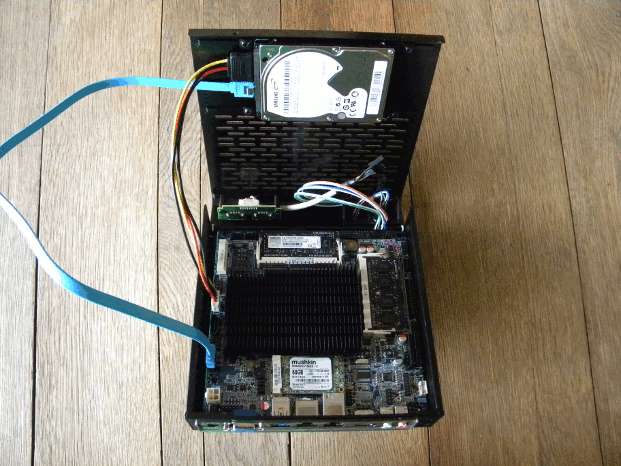 Once you have everything installed just close the flip-up top cover and use the two thumb screws to secure it closed. Something worth noteing is you need to be careful and pay attention to your wiring when closeing the flip-up top cover. This is where the sticky backs can come in handy.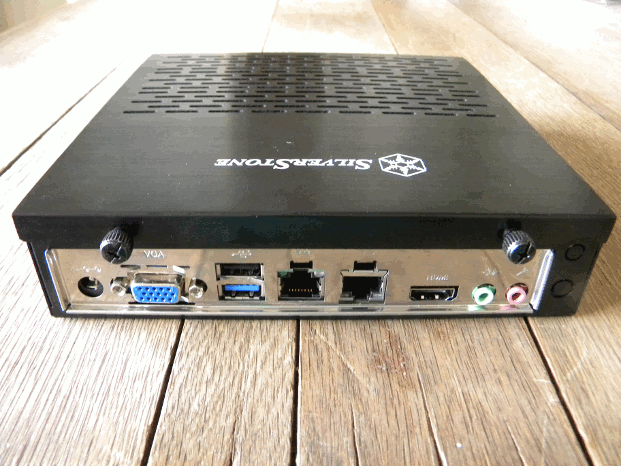 As you can see in the pictures the PT13 even has knockouts for external WiFi antennas. I did not use them for this review. Nor did I use the a socketed motherboard. I chose Habey's MITX-6770 that comes with it's own heat sink. Also the MITX-6770's external USB header was beyound the reach of the PT13's USB cable. A longer USB cable would have been nice, but I can see keeping it short as there is very little room for tucking away cables as it is.

Orientation Options

Once you get your components installed you now have a small 1.4 liter PC that can be sit or mounted a lot of different ways. You could thow on some case feet and lay it horizontally or you could use the verical stand and set it up verticlly. Vertically the PT13 takes up very little desk space.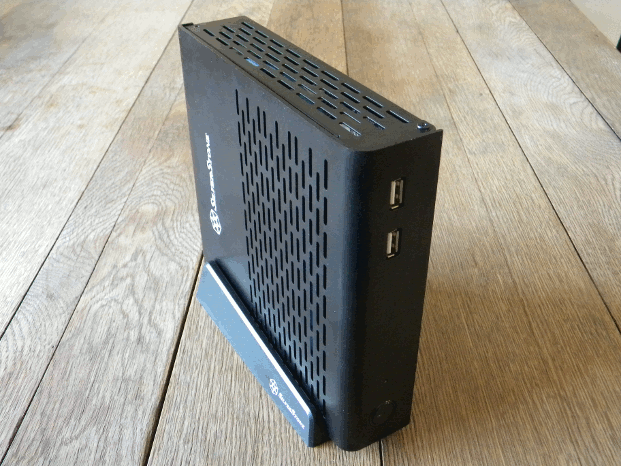 Want to save even more desk sapce? Just attach the PT13 to the back of your monitor with the included VESA mounting hardware. It's real easy to setup. Just attach the VESA Brackets to the case.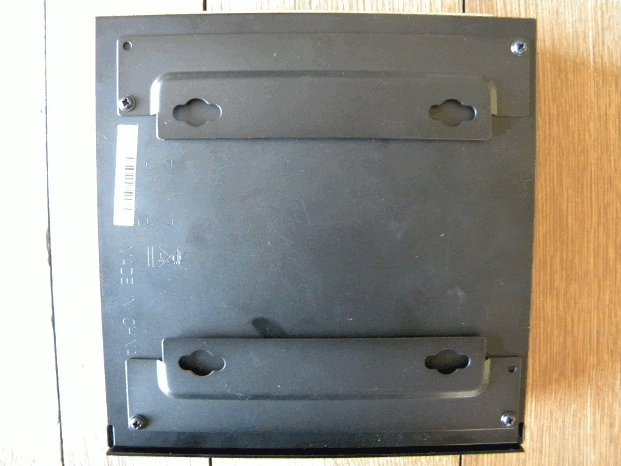 Screw in the holding screws into your monitor.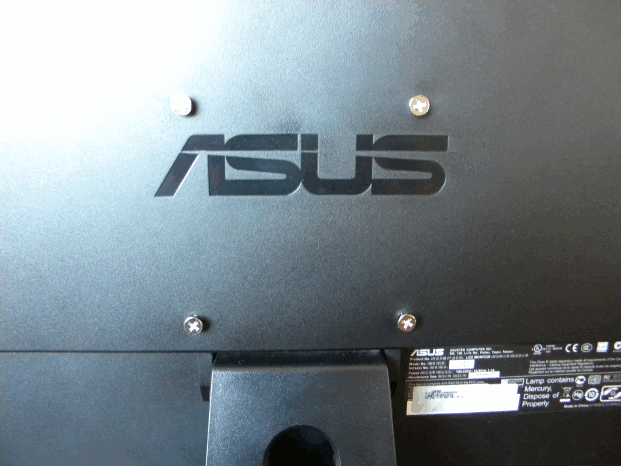 Then attach your PT13 to the monitor. I like to position the I/O as close to the monitor's inputs. This cuts down on cable clutter.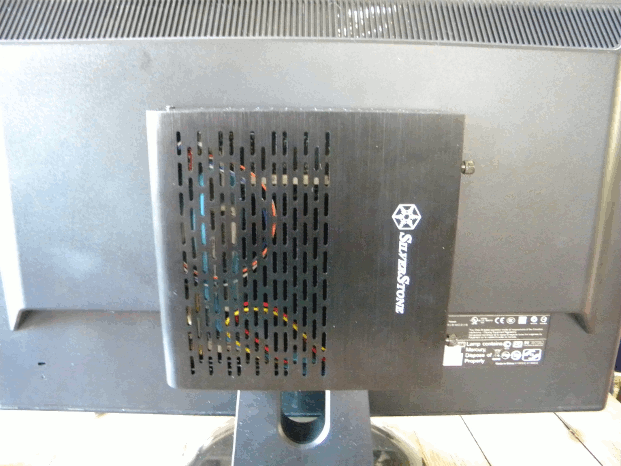 What if you don't want to use the PT13 case at a desk at all? Say you wanted to do something crazy like mount it to a wall or data board as a micro server. Then you could attach the VESA mount brackets the opposite the way you would use them for VESA mounting and screw it down. If you choose this method you can't fully open the flip-up top cover and you can only attach the VESA brackets with 3 out of the 4 screws. A better option would to be purchasing a VESA wall mount and attaching the PT13 to it then attach it to the wall. This option does add cost though.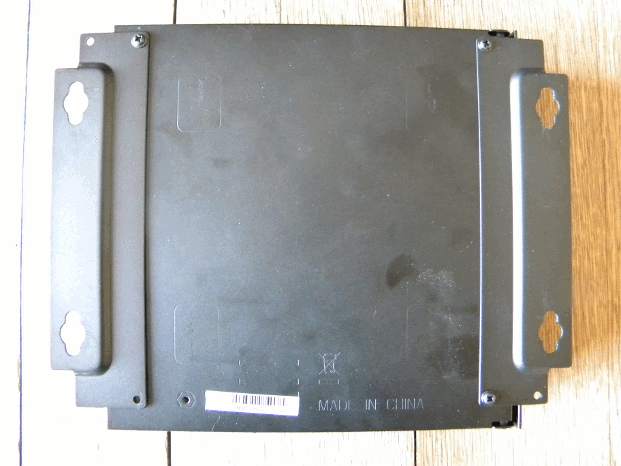 Conclusion

SilverStone's PT13 is getting a little hard to find nowadays and it is a bit pricey with a going rate of around $60.However if you are in need of a small thin Mini-ITX case with loads of configuration options the PT13 is a solid choice. Just make sure the external USB header on the motherboard you choose is along the opposite side of the I/O area of the board.