Thermalright's Ultra-120 eXtreme & True Copper CPU Coolers: Do All Copper Components Make a Big Difference?
George Ross, July 3, 2009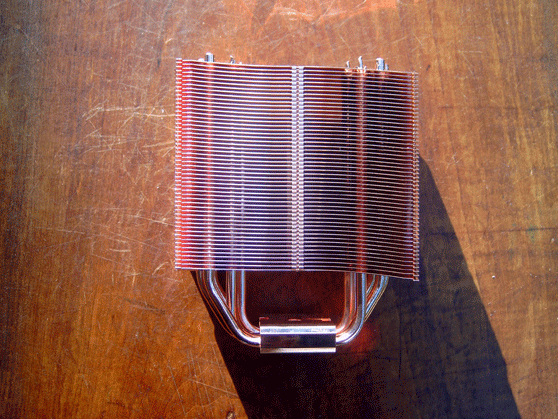 Introduction

Today we will be looking at a couple of CPU coolers from Thermalright. These two coolers are based on the same design the only differences between them is that the True Copper cooler is made entirely of copper and comes with a few more accessories. Does having all copper components make for a better cooler? Let's find out.

The Ultra-120 eXtreme CPU Cooler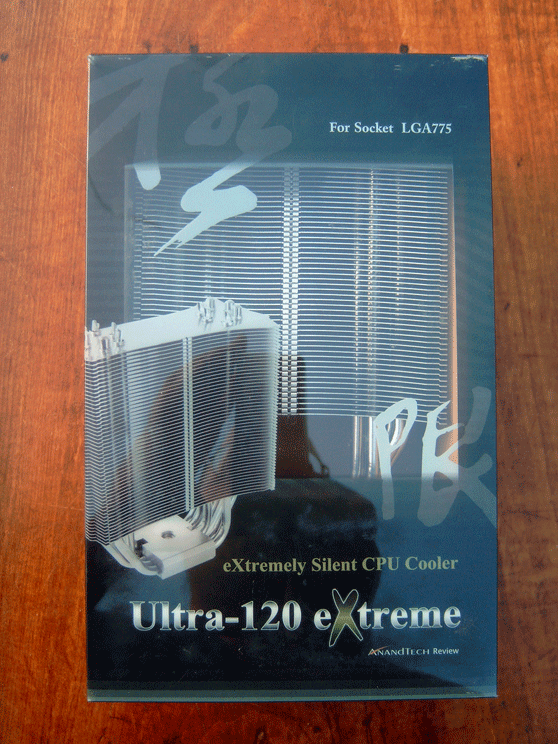 For $70 the Ultra-120 eXtreme does a fine job of keeping the overclocked Kentsfield that used in test pretty cool, but it did require a fan so we will say $10 for each fan used. The Ultra-120 eXtreme is easy to install and the instructions are well laid out. Something else worth noting about this cooler is it immense size it could get into the way of other cooling solutions for you chipset or memory.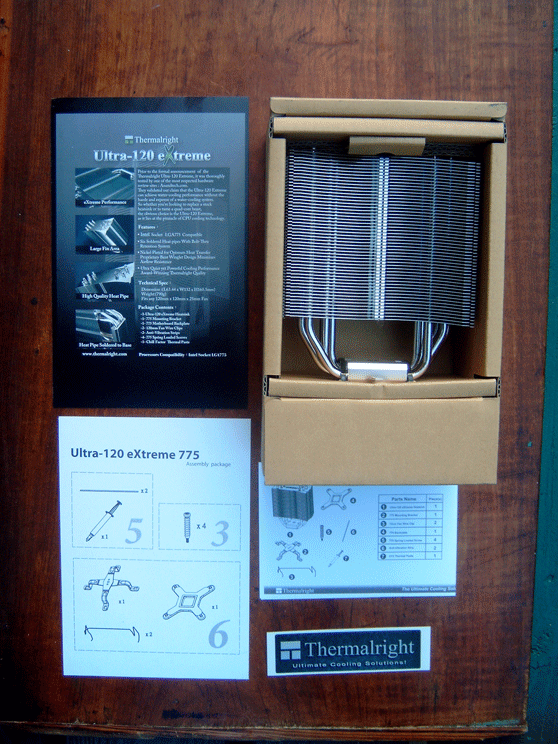 The True Copper CPU Cooler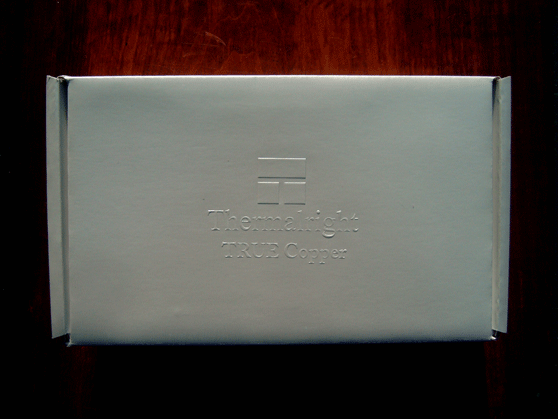 The True Copper CPU cooler is based on the same design as the Ultra-120 eXtreme but is made entirely of copper witch puts its price tag at around $110. The True Copper cooler comes with all the same stuff the Ultra-120 eXtreme, but it has some other accessories such as AM2 mounting hardware and another set of fan clips. The True Copper is also only recommended for use when it is being mounted vertically as it is too heavy to be mounted horizontally.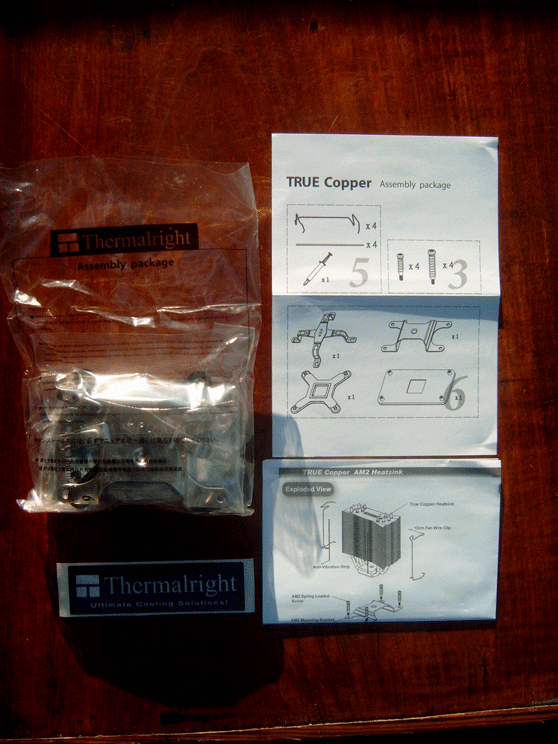 The Fan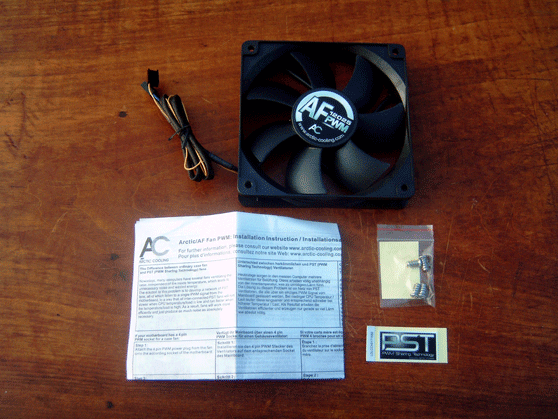 The fan that was used in testing these two coolers was Arctic Cooling's AF12025 PWM. This fan features PWM fan control witch allows the motherboard to adjust fan speed based on CPU temperatures. What's more is the AF12025 PWM allows you at add any other 3 or 4-pin fan and have it be PWM controlled too. This feature came in handy for the two fan tests.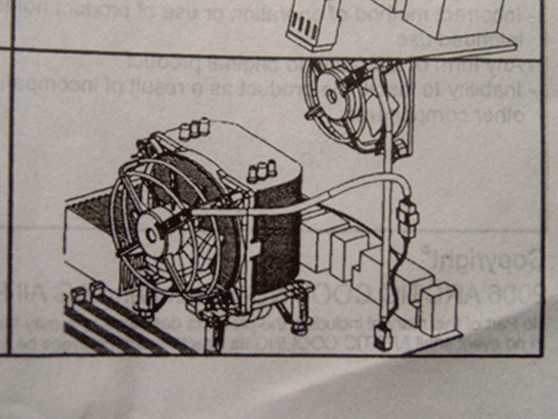 Test Hardware

Zalman's Super Thermal Grease ZM-STG1 was used for all of the tests.
Processor
Intel Core 2 Quad Q6700 @ 3.6GHz
Motherboard
GIGABYTE GA-EP45C-DS3R
Memory
OCZ 4GB DDR3 1600 (PC2 12800) @ 720 MHz (DDR 1440) 7-7-7-28 Dual Channel Mode
Hard Drive
Seagate Barracuda ES.2 ST3250310NS 250GB 7200 RPM 32MB cache SATA 3.0Gb/s
Video Card
MSI Radeon HD 4890 @ 880 MHz core 999 MHz memory (3996 Gb/s)
Catalyst 9.6
Optical Disk Drive
Pioneer DVR-112DBK
Power Supply
FSP Blue Storm II 500W
Operating System
Windows Vista Ultimate x64 SP1



CPU Temperature

The testing was done with an ambient temperature of 24 degrees Celsius. These are some pretty tight numbers. As you can see though the True Copper cooler only barely manages to beat out the Ultra-120 eXtreme. So it would appear that there is more to making a good CPU cooler than just using high amounts of copper.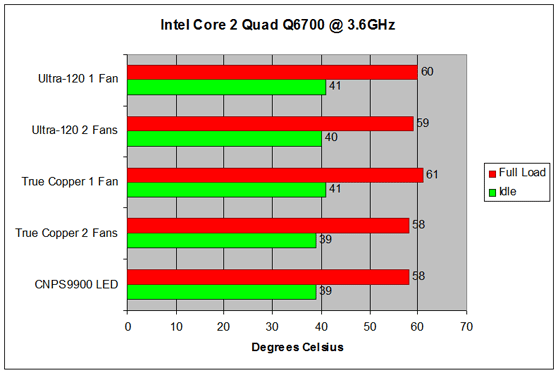 Conclusion

The Ultra-120 eXtreme from Thermalright is a fine CPU cooler for the price, but Thermalright does not supply a fan and the cooler only comes with only Socket 775 mounting hardware. So if you have a different CPU socket or choose to run a fan that is going to cost you extra and Thermalright makes all the fans and appropriate mounting hardware that you may need. If you are willing to pay $40 for a one degree Celsius difference in CPU temperature, an extra set of fan clips, and AM2 mounting hardware then go buy yourself a True Copper CPU Cooler. The big surprise is that the True Copper does not justify its price premium over the Ultra-120 eXtreme one would have thought that using all copper components would have yielded better cooling performance.