Thermalright's VRM-R2: Serious VRM Cooling for Your HD 4870/4890
George Ross, November 8, 2009
Introduction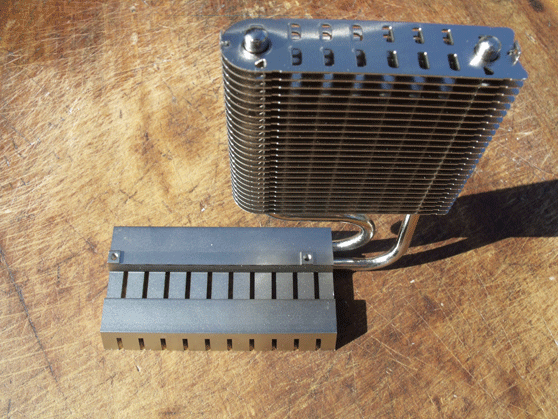 VRM cooling is something that you have to address if you are adding an aftermarket GPU cooling solution to your HD 4870/4890. Now that the HD 4800 series has established itself in the GPU market you now have a few options when looking into VRM cooling. The VRM-R2 is rather expensive when compared with other HD 4870/4890 VRM cooling solutions costing about $35 with the shipping. Is it worth all that money? Let's find out.

Packaging and Contents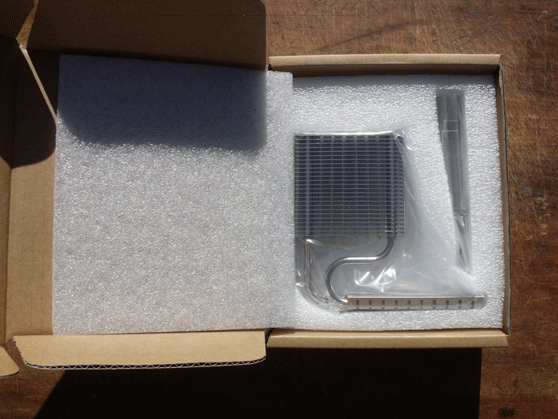 The VRM-R2 is very well packaged just like most things are from Thermalright. It has 360 degree Styrofoam protection helping the VRM-R2 from being damaged during the shipping process.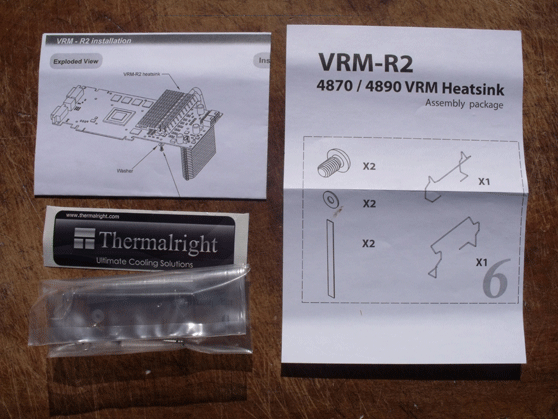 The VRM-R2 comes with everything you need to get it up and running. Thermalright also throws in a couple of anti-vibration pads for when using a fan for active cooling.
Installation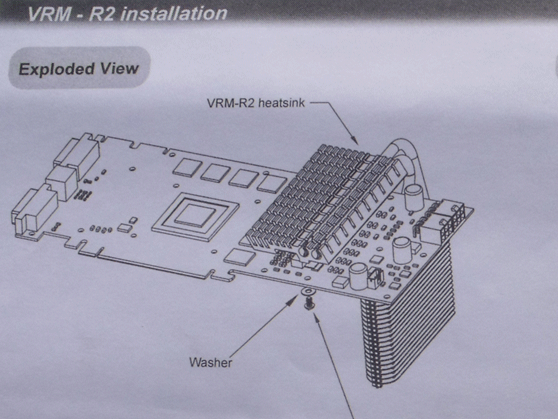 Installation is pretty straight forward just grease up your chips, align the heatsink with the holes on the PCB, and use the screws to fasten the heatsink to the card. If that sounds hard to you the instructions are well done with lots of illustrations.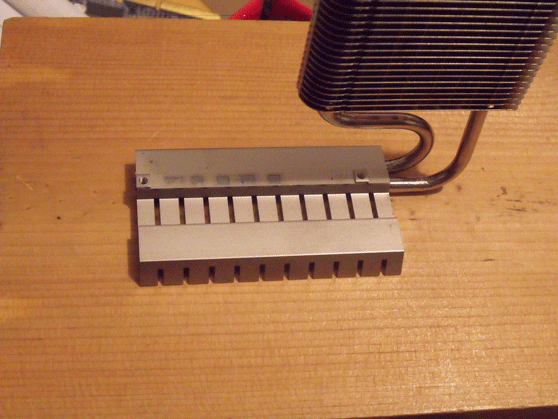 The VRM-R2 does provide a smooth surface for good heat conduction. The only problem I can see is that the top two tiny chips do not make contact with the heatsink. This is the same with all HD 4870/4890 VRM coolers I have come across.

Test Hardware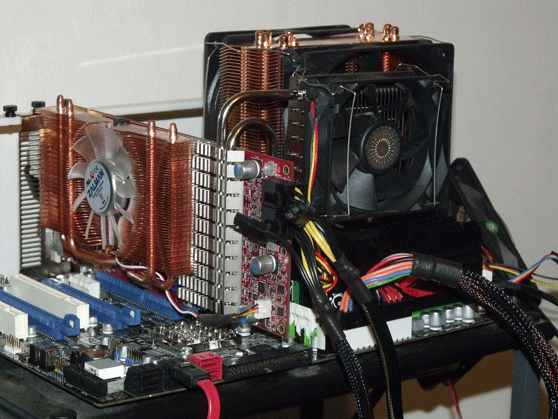 You may notice the new 3.4GHz Core i7 test setup. I'm having a ball getting it fully tweaked.
Processor
Intel Core i7-920 @ 3.4GHz
Motherboard
EVGA E758-TR
Memory
G.SKILL Trident 6GB DDR3 2000 (PC3 16000) @ 813 MHz (DDR 1626) 11-11-11-28 Triple Channel Mode
Hard Drive
Seagate Barracuda ES.2 ST3250310NS 250GB 7200 RPM 32MB cache SATA 3.0Gb/s
Video Card
ATI Radeon HD 4890 @ 880MHz core 999MHz (3996Gb/s) memory
Catalyst 9.9
Optical Disk Drive
Pioneer DVR-115DBK
Power Supply
Seventeam ST-850PAF 850W
Operating System
Windows Vista Ultimate x64 SP1



Component Temperatures

With no real way to measure the temperatures of the test HD 4890 voltage regulators I just compared the temperatures between the tested VRM coolers by touch. The VRM-R2 is very noticeably cooler to the touch than a ZM-RHS90. This leads one to conclude that the VRM-R2 does get rid of more heat produced by the voltage regulators on the test card.

Conclusion

While the VRM-R2 does a fine job of moving heat off of a HD 4870/4890 voltage regulators. It also carries the price tag to match. In fairness this is a pretty extravagant VRM cooling solution featuring two heatpipes and allowing for the use of an 80mm fan. Thermalright could have bundled a fan even a cheap one would have been nice. If you are serious about keeping your voltage regulators cool on your HD 4870/4890 then get your wallet out you are going to need it.