Thermalright's VRM-R5 VRM Cooler: Serious VRM Cooling
George Ross, April 21, 2010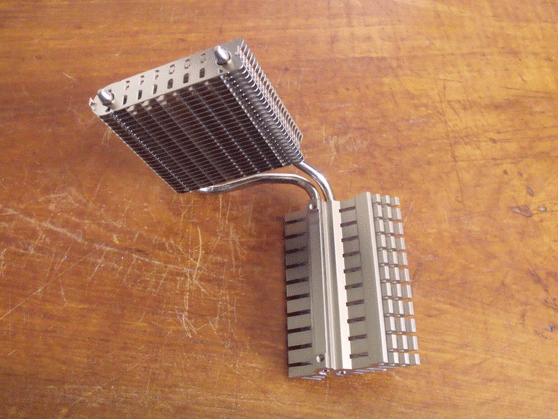 Introduction

As video cards become increasingly more complex the good old days of throwing on a GPU cooler and some memory heatsinks to achieve great cooling results are fast going the way of the dodo. GPU's are starting to require better voltage regulation and power conditioning making the chips that handle this process produce vast amounts of heat in order to get the GPU the power it needs to operate. Voltage regulators can operate at temperatures as high as 100 degrees but Celsius to an overclocker or hardware enthusiast this is unacceptable and can sometimes keep your card from performing at its very best. Let's see what Thermalright has in store for those wishing to cool the VRM area of their HD 5870 in conjunction with their Spitfire offering.

Packaging & Contents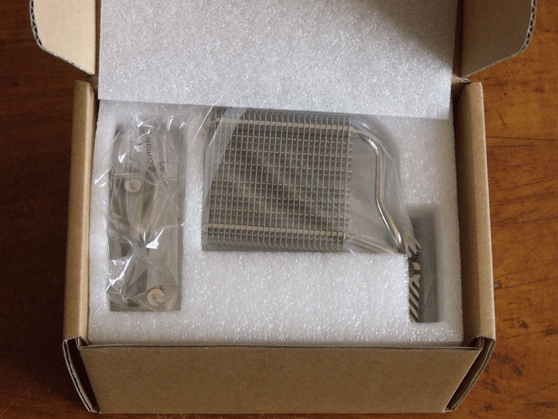 As per usual Thermalright has packed this card with 360 degrees of Styrofoam in a cardboard box with minimal markings. The lack of flair and marketing mumbo jumbo on the box is made up with real protection from the rigors of shipping that PC hardware is subjected to.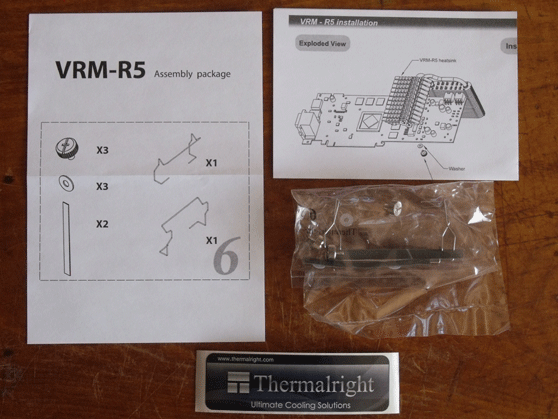 Thermalright packs in everything you need to get the VRM-R5 installed except for the thermal paste. Even some generic thermal paste would have been nice as not everybody has thermal paste just lying around.
Installing the VRM-R5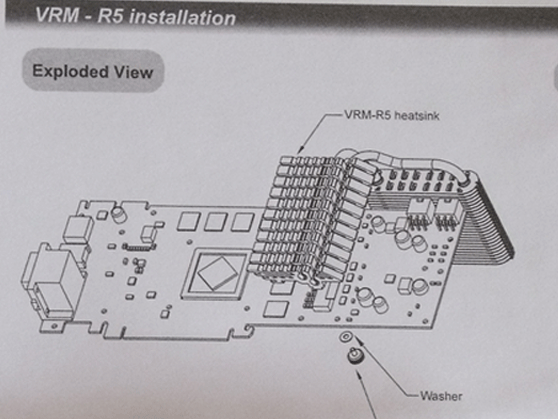 Installing the VRM-R5 is a breeze. Just apply some thermal paste to the VRM's and attach the VRM-R5 with the included thumb screws making sure you don't forget to use the plastic washers. After that use the included fan clips to install a fan if that is the way you want to go. Pretty simple.

Test Hardware

Here is some information on the hardware that was used to test the VRM-R5.
Processor
Intel Core i7-920 @ 3.4GHz
Motherboard
EVGA E758-TR
Memory
G.SKILL Trident 6GB DDR3 2000 (PC3 16000) @ 813 MHz (DDR 1626) 11-11-11-28 Triple Channel Mode
Hard Drive
Seagate Barracuda ES.2 ST3250310NS 250GB 7200 RPM 32MB cache SATA 3.0Gb/s
Video Card
Radeon HD 5870 @ 900 MHz core 1,200 MHz (4,800 Gb/s) memory
Catalyst 10.3
Optical Disk Drive
Pioneer DVR-115DBK
Power Supply
Seventeam ST-850PAF 850W
Operating System
Windows Vista Ultimate x64 SP1
Cooling Performance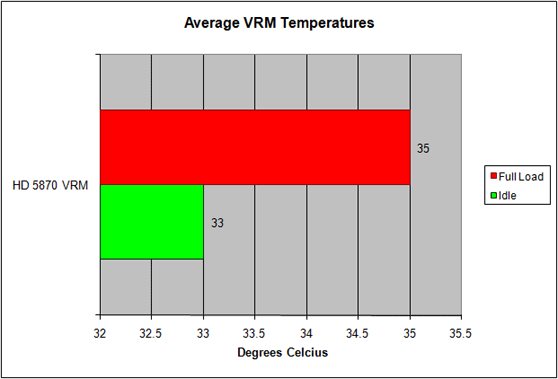 You may notice that under load the temperatures don't change that much. These are some impressive results as all tests were conducted in an environment with an ambient temperature of 28 degrees Celsius.

Conclusion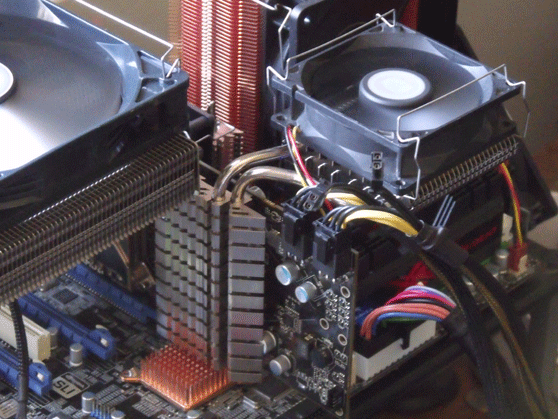 Coming with a price tag of $30 the VRM-R5 seems to be a little pricey at first, but once you see the results the price becomes a little easier to swallow. An included fan would be a good idea. Bottom line is if you want to get the best air cooling solution for your HD 5870's VRM area and you have the room for it you have to go with the VRM-R5.